The Loop Community Story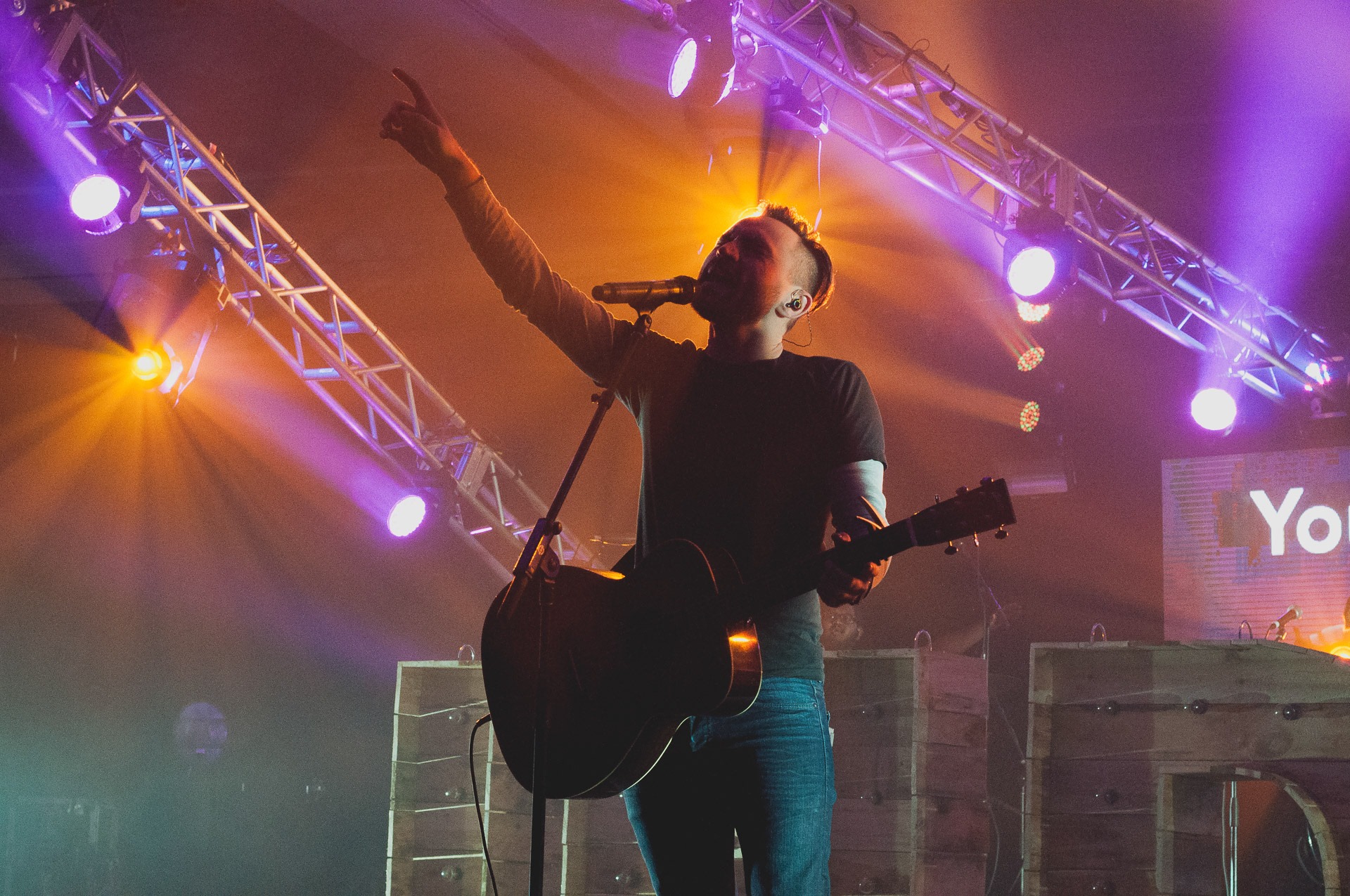 Loop Community Founder Matt McCoy sat down with Worship Musician Magazine for an in-depth interview on the history of Loop Community.
You've been leading worship for over 20 years. How did you first get started as a worship leader?
I grew up in Southern California as a pastor's kid in the Vineyard church movement. My Dad was the senior pastor, but my parents were both heavily involved in worship as well. My Dad played guitar and my Mom played the piano. They loved worshipping together. My Dad was passionate about writing scripture songs, and my Mom loved playing and singing them. That being said, I was surrounded by worship music daily. I was bullied in middle school so my parents decided to homeschool me for two years. It was during that time that I developed an interest in technology, design, development and music – all of which are the fabric of my life today. My big brother gave me a guitar, my Dad taught me how to play it and my Mom encouraged me to never give up. I pulled together three other middle school friends and we started a worship band for our Wednesday night youth group. Most kids have to stay on the sidelines while the adults do all the leading, but luckily, we were surrounded by people who gave us the stage, coached and encouraged us. My Dad taught me how to play the guitar, but more importantly he taught me how to worship. It started as a small spark, but I've been leading worship almost every weekend ever since.
In 2002, you were one of the first worship leaders to use tracks and Ableton Live in worship. How did that impact your worship leading?
I'd always been interested in technology and music, but saw those interests in my life as very separate things. As an acoustic guitar-driven worship leader, I didn't know that the two could intersect until a mentor of mine showed me Ableton Live. I think he was literally the very first person to use Ableton Live in worship. This was long before there were companies that sold tracks for worship or tutorial videos on YouTube about Ableton in worship. He had an old Mac computer on stage and used a foot controller to trigger loops and tracks on the fly with his feet. It completely blew my mind. It tied in everything I was passionate about – worship and technology. I knew immediately that tracks / loops (whatever you want to call them) would become a very important part of my worship leading. I started using Ableton Live and tracks the very next weekend and haven't looked back since. Tracks and click are the most important tools in my worship leading tool belt. I believe it's the easiest way to immediately raise the bar of your worship sound.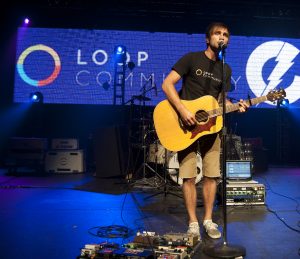 As you first started using tracks, was that a trial and error approach? Were there any train wrecks along the way?
When i first started using tracks, I remember feeling very worried that I would never get the hang of it, or that it would distract me and the congregation from worship if things went wrong. Up until that point, I had never used in-ear monitors or played along with a metronome. It was scary, but I knew that I had to step out of my comfort zone to embrace this new world of technology in worship. I could see the potential it had for enhancing our worship sound and bringing us to a new level of musical excellence. Learning to play with a click is a bit like learning to ride a bike. You fall off sometimes, but once you gain momentum and understand how it should feel, it becomes second-nature and you don't even think about it anymore. When I first started implementing tracks, there were definitely quite a few times the technology went wrong – some were user-error and others were strange glitches. As a perfectionist, it really bothered me at first but then I realized that most people in the congregation didn't notice or don't care really (at least as much as I do). I've been using tracks for a long time, and to be honest, there are still times when things go wrong, but with where technology is these days, it goes right much more often than it goes wrong. The benefits of using tracks outweighs any moment where things may not go as planned.
LoopCommunity.com started in 2009. Why did you start it?
It's hard to believe, but in those days, there weren't any places (that I knew of) to legally download and share tracks for worship. Worship leaders were creating and producing their own tracks for songs and then sharing them with others over website forums and email. There was a massive underground, black-market movement of worship leaders sharing tracks they created with each other. The only problem was that it wasn't legal because the tracks weren't licensed. Music publishers, songwriters and artists weren't getting paid for their work. Worship leaders weren't purposely doing something illegal, they just didn't know that they needed to be licensed even if they were giving them away for free. I find that most people really want to do the right thing, they just need to be given a system and direction in how to do it properly. I decided to start LoopCommunity.com to be a platform where worship leaders could legally upload and share their tracks with each other. Every track that we have on our site is licensed so that the artists and songwriters are supported and can keep writing great music for the church. It's also a great way to help other worship leaders. When you purchase a Community Track from us, you financially support another local worship leader – which I think is very unique and special about Loop.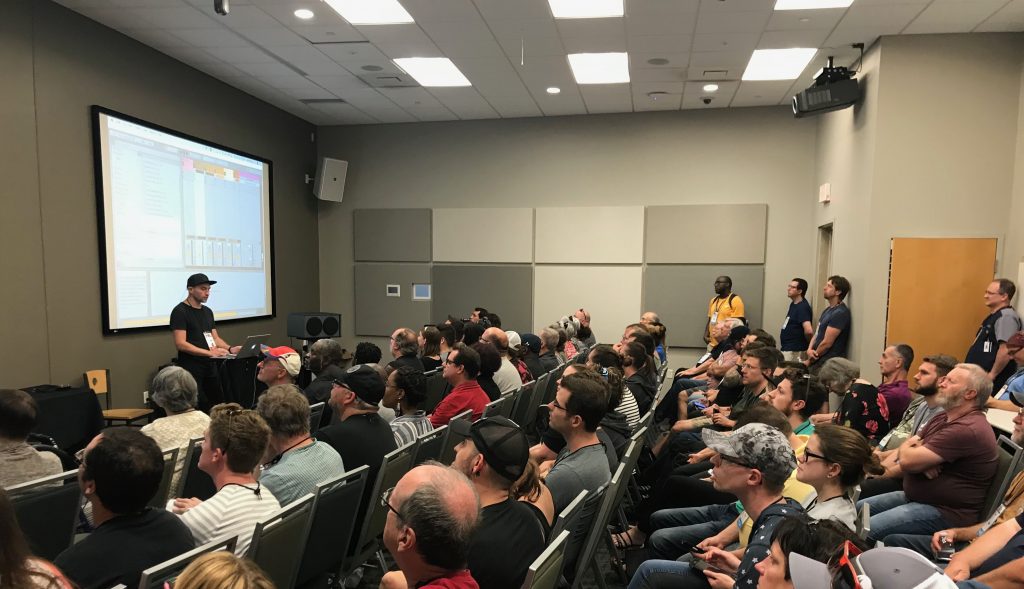 What was or is your heart and vision behind Loop Community?
We're all about community and creativity. We believe that every worship leader has been given a unique sound and voice that needs to be heard. Worship leaders today can feel a very strange pressure to sound and look just like the artist. Unfortunately, that means we turn into karaoke song leaders, which can then trickle down to a performance-based worship spectator sport. This isn't what most churches are going for. At Loop Community, creativity is important to us. We develop resources and tools to encourage worship leaders to sound like who God created them to be. We encourage worship leaders to create their own music and pursue their own sound. We've invented and pioneered products that allow worship leaders to play tracks, instead of playing along with tracks. We also focus heavily on community because we believe that leading worship can be a lonely place. Life is better in community and we believe we're stronger together. Not only does this show in how we provide spaces and opportunities for worship leaders to connect virtually, but also in how we strive to operate as a business in the music industry. We believe there is no scarcity in the kingdom, but that our God is of abundance.
Starting a music distribution platform must have had its challenges. Are there any misconceptions and hurdles you've had to overcome?
It hasn't come without blood, sweat and tears. When you start something new, it's important to explain the why behind it. If you decide to start using tracks at your church, it's always best to first have a conversation with your team about why you think tracks are a good idea for your ministry.

I believe the hardest part about starting LoopCommunity.com was educating the music industry on what multitracks are, how worship leaders use them and why they're important. At first, I think we came as a surprise and some viewed us as the wild-west of music sharing. We were young, excited and passionate about what we were pioneering .We were trying to take a black-market of track sharing and convert it to a legal marketplace, which can be complicated and concerning to copyright holders. When we started, we didn't even fully know how to license worship tracks, we just knew it needed to be done and were willing to take the steps to figure it out.
Our goal was just to help worship leaders and truly desired to do it the right and honoring way. It's been a learning curve for us = but I can say that our heart has always been to resource churches. Even though a business needs money to survive, we've never been just about making money or dominating a space. Our heart is to serve the every-man, the every-church who are in the trenches every week trying to create a space for people to meet with God. We've never tried to be the cool, trendy worship leader or next flashy tech company on the block. We're about the church and the normal worship leaders leading them. We want to be relatable and approachable. From churches setting up in a school auditorium, to mega-churches in arenas, to prison ministries, to house churches – I've heard incredible stories about how Loop Community's technology has enabled churches to host creative environments of worship to God.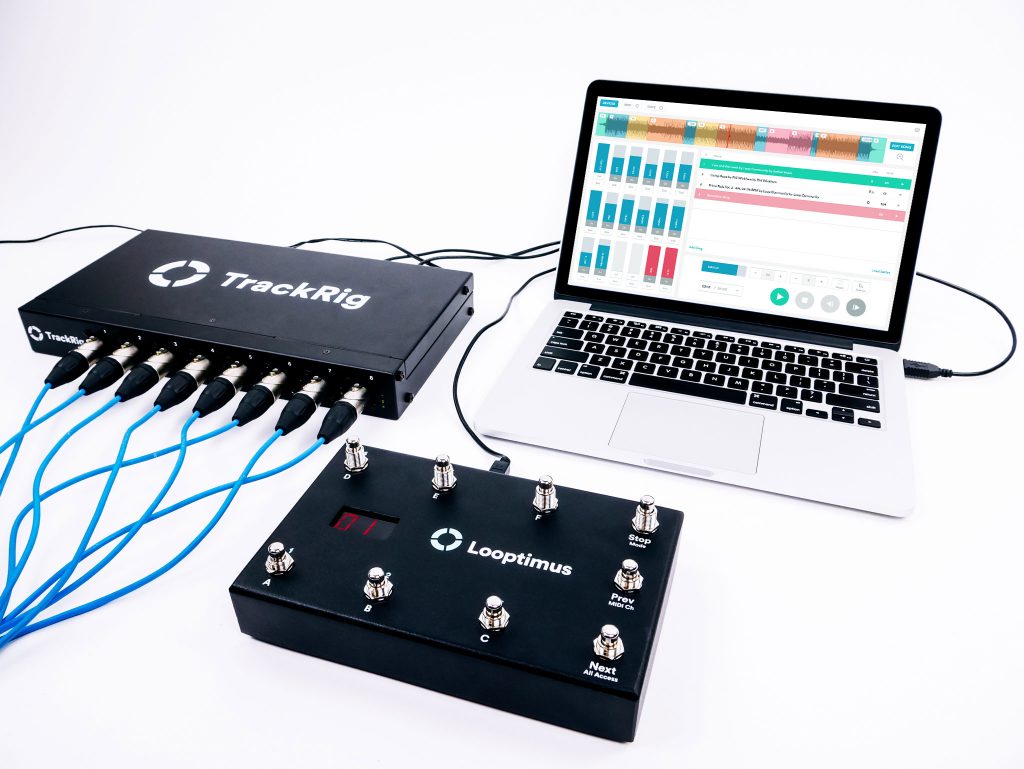 Loop Community is a full ecosystem for running tracks in worship. You sell tracks for worship, but you also develop hardware & software for running tracks. How did that come about?
Things have changed a lot since we started. It's funny because these days almost every worship leader I know uses tracks in worship, but that wasn't always the case. I recently saw on a worship leader job description that knowing how to use Ableton Live was a requirement. When we first started Loop Community, most of my time was spent educating worship leaders how to use multitracks in worship. I created hundreds of YouTube videos, hosted live webinars and traveled to churches all over the US. During that time, I also became an Ableton Certified Trainer because I loved training worship leaders, see them catch the spark and watch them carry it to their own churches. The more I trained people, the more I realized that there are a lot of worship leaders that just needed a simple and affordable way to get started, which is why we developed the Prime App. It's a completely free app for running tracks from your Mac, iPhone and iPad. I wish this app existed when I first started using tracks. It's designed specifically with worship leaders in mind and gives you everything you need as a worship leader to run tracks in an easy way. I'm focused on creating products that make running tracks simple so worship leaders can focus on what really matters.
You also develop hardware for running tracks. Tell us about the Looptimus Foot Controller and Track Rig Audio Interface.
It's important to us that worship leaders aren't just playing along with karaoke tracks. We encourage collaboration and creativity in worship and want worship leaders to play songs the way that best fits their church. This is why our app Prime allows you to customize song arrangements, change the key & tempo, loop sections and spontaneously jump to different parts of the song. Our first piece of hardware, Looptimus Foot Controller, was invented to give worship leaders the freedom to control their tracks, instead of the tracks controlling them. A worship leader or band director can use Looptimus to jump around to a different section of the song or repeat sections – all with a tap of their foot. It works perfectly with Ableton Live or our app Prime. We released Track Rig last year because worship leaders needed a simple way to get their audio out of their iPad or Mac easily. It lets you send your tracks out eight different channels so that the sound team has full control over the mix of your tracks. Looptimus and Track Rig may not have all the bells and whistles, but that's not what we're going for. We're always shooting for simplicity with our products and giving worship leaders what they need to create the best worship experience possible.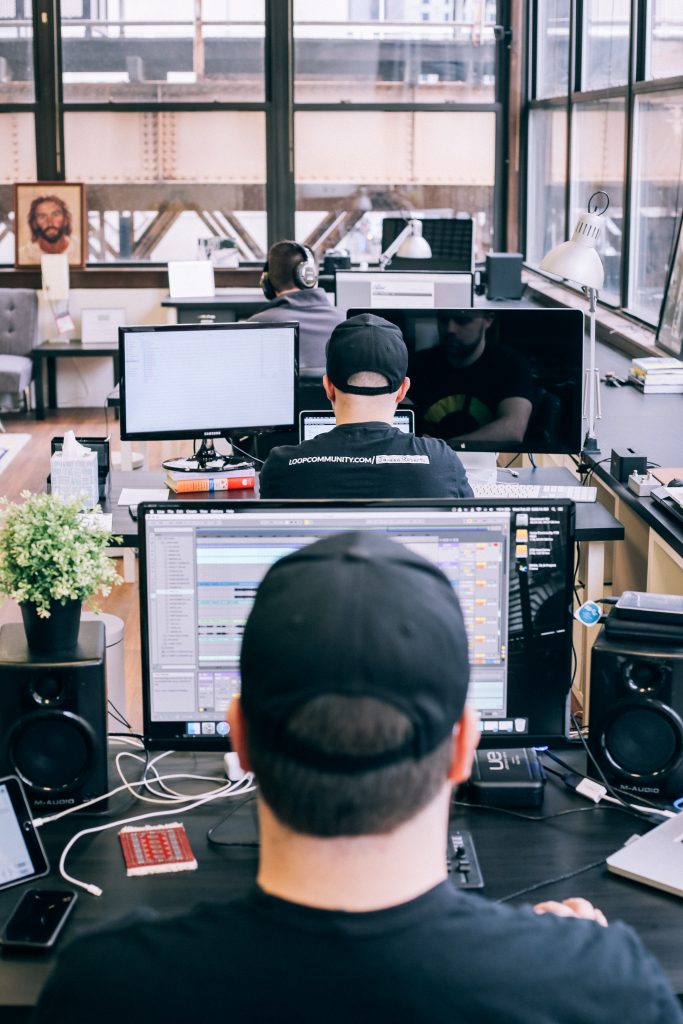 What's next for Loop Community?
We're always dreaming of new ways to make running tracks simple for worship leaders. I'm blessed that we have a solid team of people who see Loop much more than a business or career – they truly see it as a ministry that helps worship leaders by giving them the tools they need and the community they desire. We will always be about the local church on the corner and developing resources that help create an evnironment for people to connect with God. Growing up as a pastor's kid, I know very well that not every church has a massive church budget or people that play instruments (in fact, most don't). We are focused on creating quality and affordable resources that help facilitate worship for all church and budget sizes, and supporting local worship leaders in their passion and creativity through community. This year we'll be bringing some exciting new features to our website and Prime app, and hope to continue to inspire worship leaders to be who God created them to be. We'd love to have you as a member of the community.