Roland M48 Personal Mixers

In one of our previous posts, we walked through what an Aviom system is and the components involved in it. I would highly recommend reading that first if you've never used an Aviom system since this is really a comparison of the Roland product against the industry standard in personal monitor mixing.  Now we're going to take a look at Roland's M48 system and what makes it better and what makes it worse, than the Aviom setup.
What's the Same?
Take a look at this picture of the Roland M-48 Personal Mixer: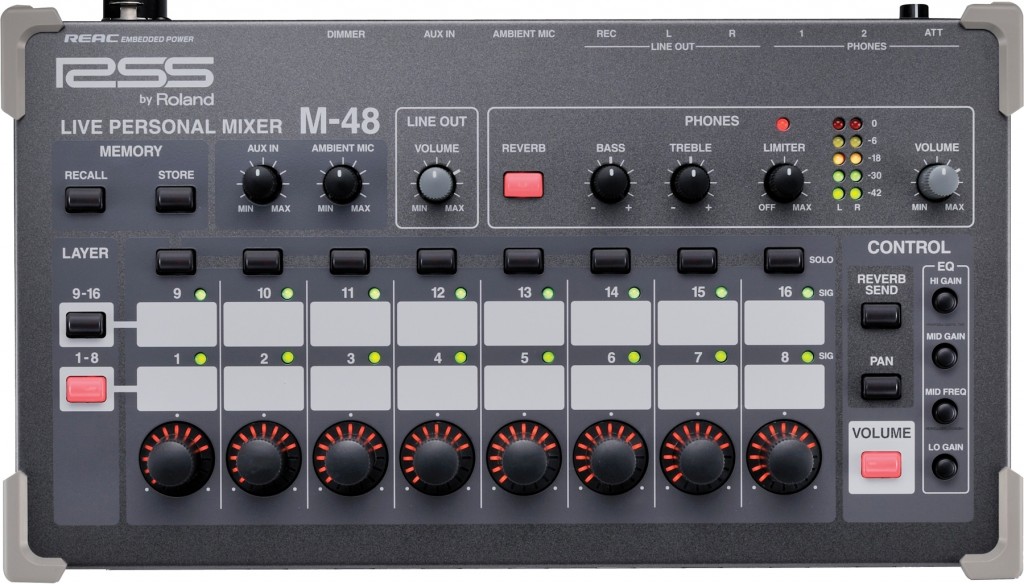 You can see a lot of the same functions from the Aviom personal mixers. It has a store/recall functions, independent volume control of 16 channels, bass/treble and master volume controls.  All fairly standard stuff that lines up with Aviom.  Also, the same as Aviom, it attaches to a distribution unit via Ethernet cable and can be powered from the distributor.  Essentially, that is where the similarities end.
Big, Better, and More