Indie Spotlight: Patrick Mayberry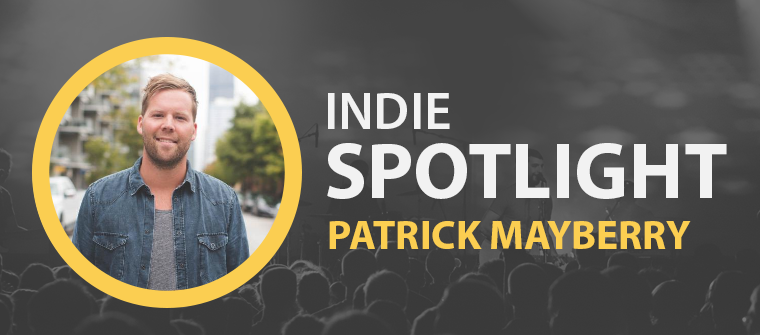 This week we are featuring Patrick Mayberry as our Indie Spotlight! Patrick Mayberry is a worship leader at Soul City Church in Chicago. He just released his first EP, Joy. "Im super proud of these songs and this project! These songs were written from a desire to see our church connect with the truths of God. The response to these songs in our services has been overwhelming! I can't wait to see how God continues to use them," said Patrick.
Joy was released on April 13 and features five worship songs. The EP starts with "The Joy of the Lord" which Patrick describes as, "An anthem of hope! With all that's going on in the world it's so easy to lose sight of the hope that we have in Jesus. But Nehemiah 8:10 reminds us that "the joy of the Lord is our strength", so that's what we cling to. We know where our hope lies. Plus, this song is so fun to play live!"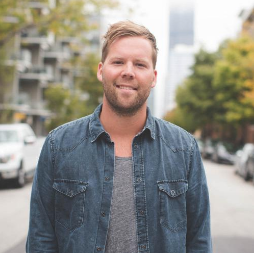 "Hallelujah (The Battle Is Won)" is a powerful song that is great to lead in your worship services. "Hallelujah (The Battle Is Won)' has been such a fun song to lead and has become a Sunday staple for our church," said Patrick. "It's a powerful reminder that through the life, death, and resurrection of Jesus the battle is already won! No matter what season or trial we are walking through we can take heart and meet our circumstances with praise and lift up our Hallelujahs to Jesus!" This song has such a great message that we all need to be reminded of daily.
"Mighty River", "Unending Love", and "Running" are the other three songs on the EP. "Running' was a gift from the Lord!" says Patrick. "The song kind of just wrote itself. I wrote it with some friend at a retreat in Washington State. We wanted to write a song around running the race that is set before us out of Hebrews 12:1. Following Jesus is not an easy sprint. You go through highs and lows, and make hundreds of daily decisions to follow Him. That's exactly what this song is about. The best part of this song is the twist at the end, so look out!" 
The entire EP is filled with lyrics about our walk with Jesus. You can download the Master MultiTracks for Joy on LoopCommunity.com! The App Track for "Hallelujah (The Battle Is Won)" is FREE through April 30! Go get the tracks for Joy to use in your services this weekend and check out the entire album on iTunes and Spotify.