Using Split Tracks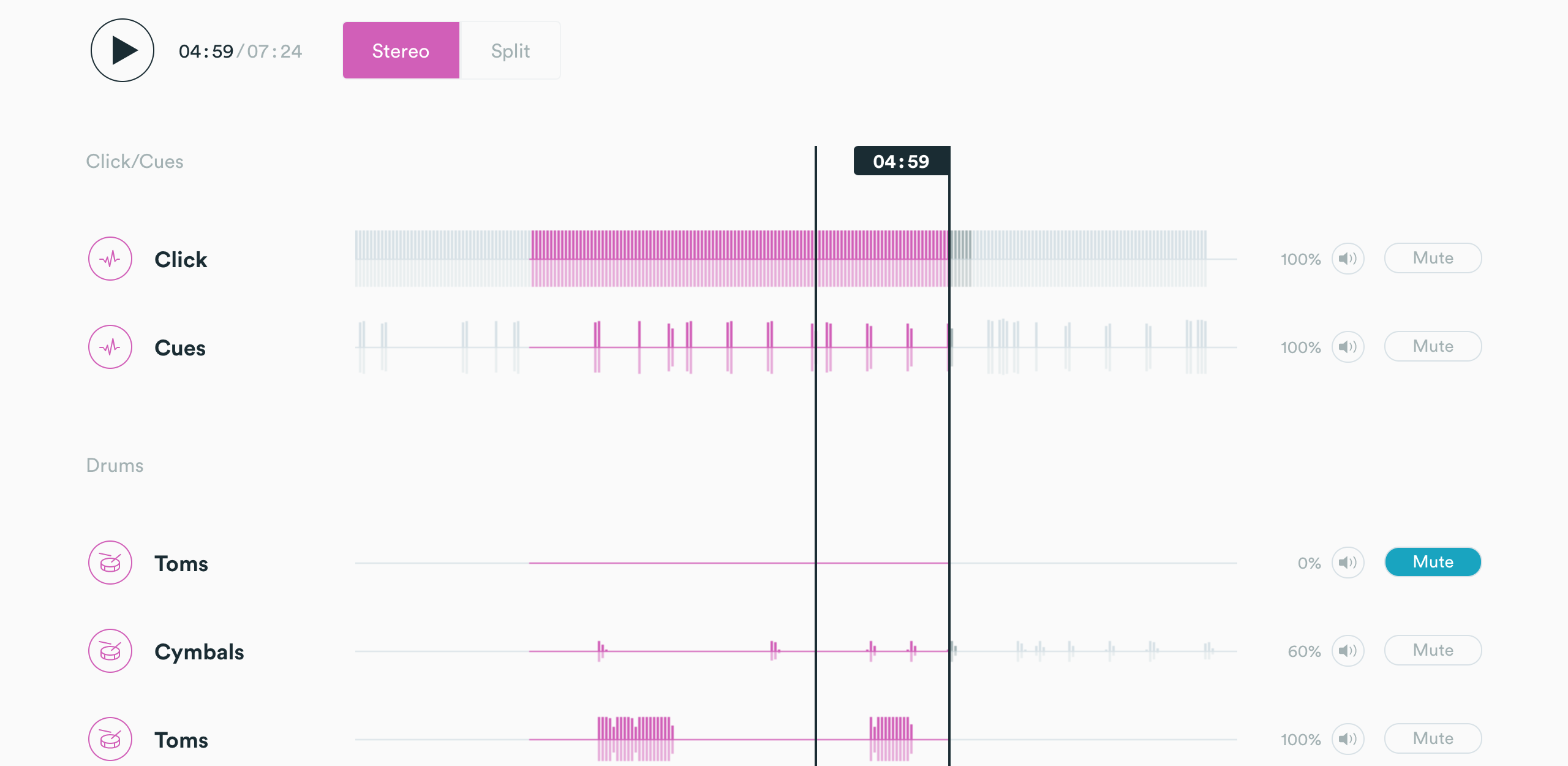 Are you looking for a simple backing track to use in worship? Using our online mixer, you have the ability to mute instruments, change the volume of instruments, and change the key of a track to create a custom Split Track. Split Tracks are an affordable and great way to run tracks in worship.
After you purchase a Split Track you will get a file that contains four different WAV files of the mix you created.
1. Click.wav – A click track for the song
2. Cues.wav – All of the cues for the song
3. Stereo.wav – All of the instrument tracks
4. Split.wav – All of the instrument tracks, panned to the right channel, and click and cues tracks panned to the left channel.
You can use these files in any media player! If you do not need all of the individual track files, Split Tracks are a great place to start.
Your custom Split Tack will also be available in Prime with section markers. In Prime you will get one Stereo track, click and cues. You can easily change the key, tempo and arrangement of the song.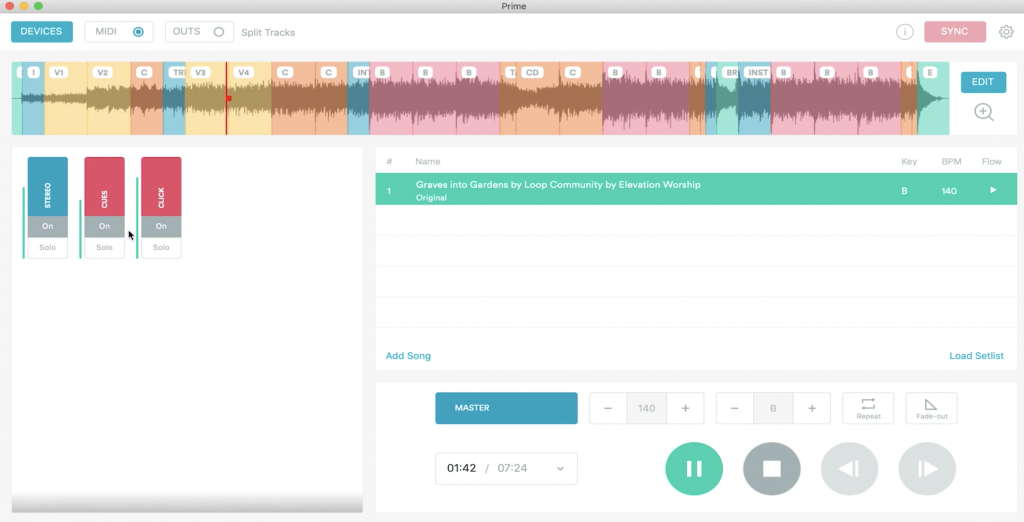 Creating a Split Track
On LoopCommunity.com, once you find a track you want to purchase, you will see three different product types that you can select. Click on the Split Track option. A window will pop-up giving you a list of steps on how Split Tracks work. Once you've read through it, click on "Let's Mix".

Scroll down and you will see our online mixer. Here is where you will customize your track and choose which instruments will be included. Please note, for Split Tracks you can only select the instruments in the track before you purchase it.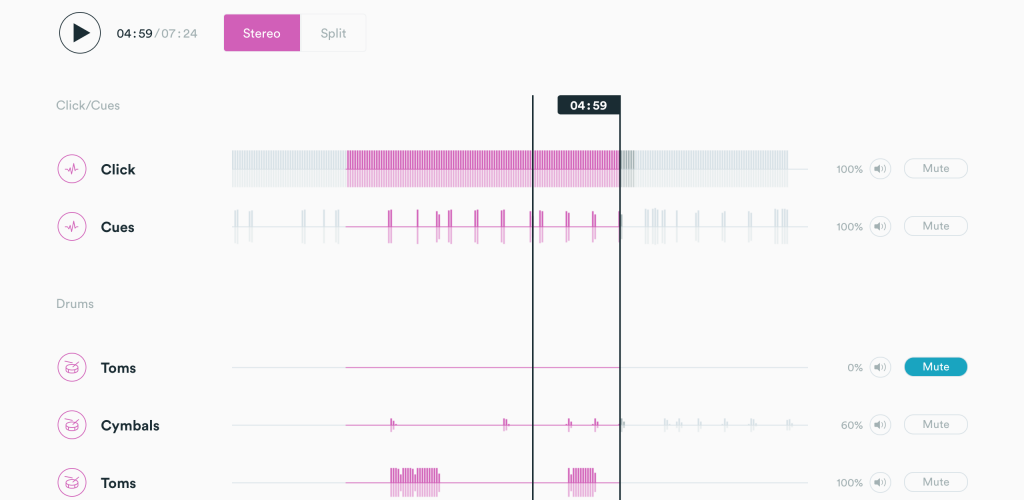 Next to the play button above the mixer, there is a switch where you can select to hear the mix in either Stereo or Split.

On the left side of the mixer you can see all of the instruments. On the right side is where you can mute tracks as well as adjust their volumes. Once you've muted the tracks you don't want included, scroll back to the top of the page.
Before you select the Create Split Track button, you can change the key of the track if you would like. Once you are satisfied with your mix, click on "Create Split Track". Your Split track will then be added to your cart where you can check out and purchase it.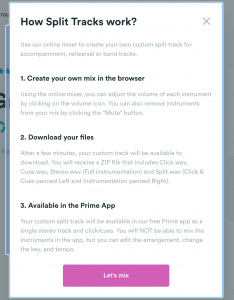 Once you have purchased the Split Track, go to "Purchases" and click on "My purchases". After a few minutes of generating your newly made track, it will appear on this page. Once it shows up, click "Download File", to download your split track to your computer. When you open the file you can select and play which of the four tracks in any media player you would like.

If you want to use your Split Track in the Prime App, simply open Prime, click "Add Song", click the "Split Tracks" tab, and your track will be listed for you to add to your setlist. You now have your split track ready to be used in worship!
Split Tracks are a great and affordable option for people who just want a simple backing track for live performance, accompaniment, and rehearsals. Split Tracks start at $9.99 and are available for every song in our catalog!
Check out Split Tracks at LoopCommunity.com today.