Sorting the Loop Feed by Genre
On LoopCommunity.com, we've made it easier to find the tracks you want! You can now sort your feed by genre!
On the LC homepage, click the dropdown arrow in the top right corner. Here you can select from genres such as Gospel and Español. There are also other options such as Children's Music, Christian & Worship, Alternative, and Blues.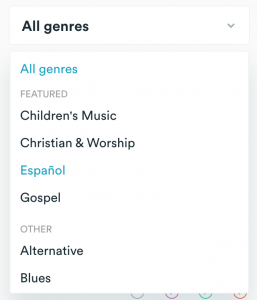 Once you have selected a genre, LC's homepage will display only tracks from that specific genre. For example, if you select Gospel as your genre, you can browse the top selling Gospel tracks, the latest Gospel master tracks, latest Gospel albums, and more! This allows you to customize your browsing experience to fit your needs and easily find the tracks you want. This genre selection will also save for the next time you visit our site as well!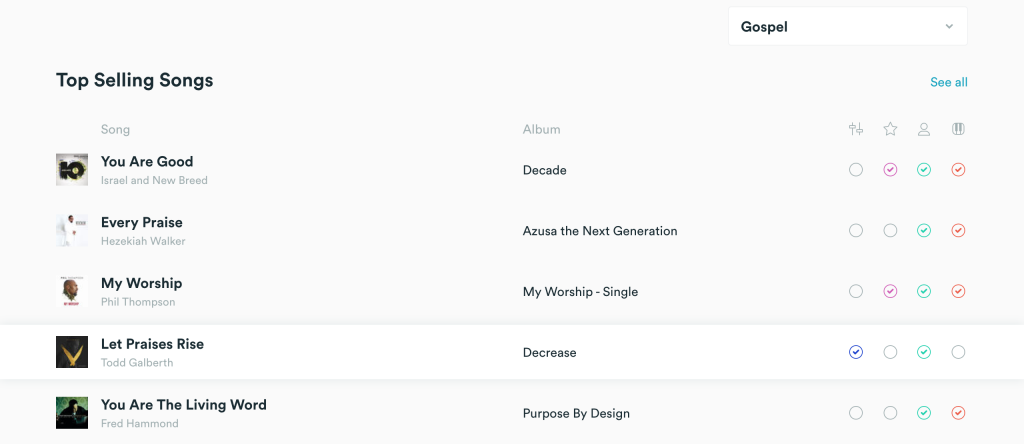 To go directly to the assorted feeds, go to LoopGospel.com or LoopEspanol.com. That will automatically bring you to the Loop Community website with that specific genre.

We hope this helps you browse through our website and find the tracks you want with ease. Check out your favorite tracks today at LoopCommunity.com.