Top 10 Songs of 2020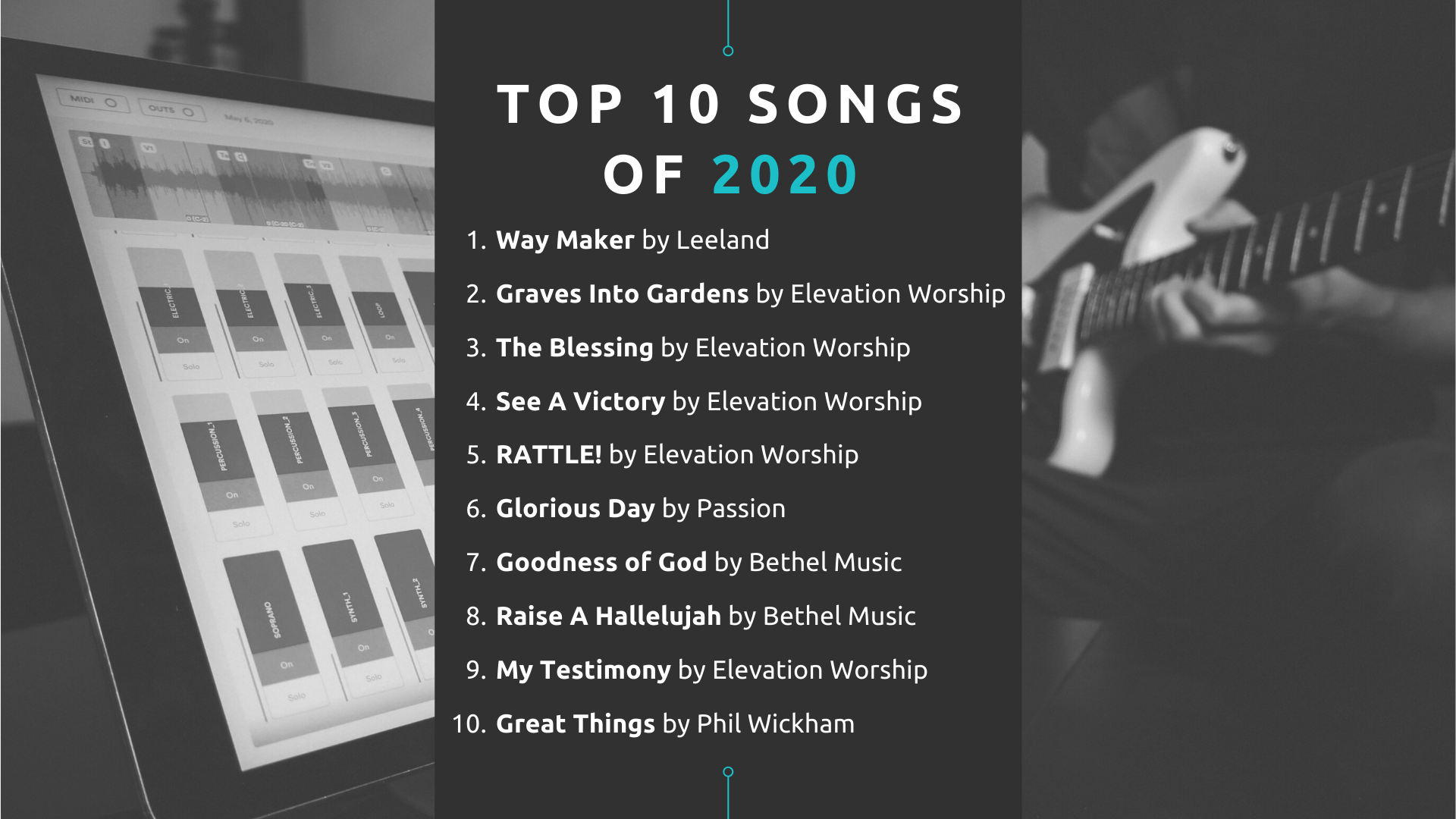 At Loop Community, we have a front row seat to what songs are impacting churches the most around the world. This past year, we developed analytics that give us real-time data and insight to what songs are being used in churches, where they are being used in the world, and more.
It's been a wild year – here are the top 10 songs so far of 2020 on Loop Community!⠀
Also, we wouldn't be surprised to see "Battle Belongs" by Phil Wickham in the top 5 by the end of the year!⠀
⠀
We are very thankful for all of our partners who trust us to promote, market and distribute their music to churches, and the songwriters and artists behind these incredible songs.