Which in-ear monitor system do you need for running tracks?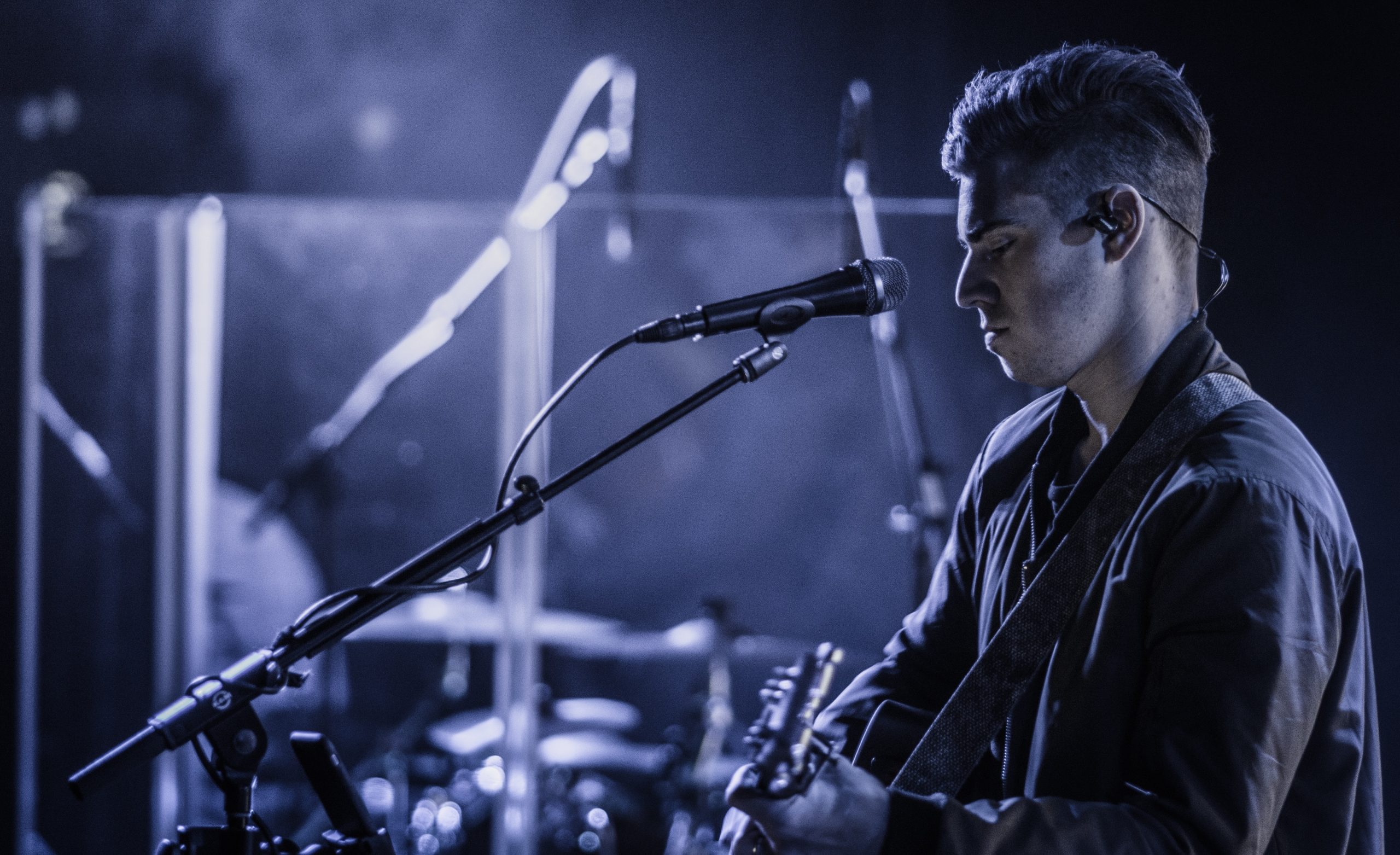 When you get started using tracks, one of the biggest hurdles is implementing in-ear monitors at your church. There are many options, and it can be incredibly expensive. The benefit of using in-ears though is that your band will be able to hear the click and cues in their ears and easily follow along. When your whole band can hear the click, you will be a lot tighter and don't have to worry about anyone speeding up or slowing down. You can also get rid of the floor monitors on your stage that take up a lot of space, and everyone can have their own personal mix.
Here are three recommendations for in-ear monitors!
1. Behringer Power Play P2
There are lots of ways to run in-ear monitors, and they vary greatly in cost. Using wired in-ears can give your band a great in-ear monitor option, and usually save your church money compared to a wireless option.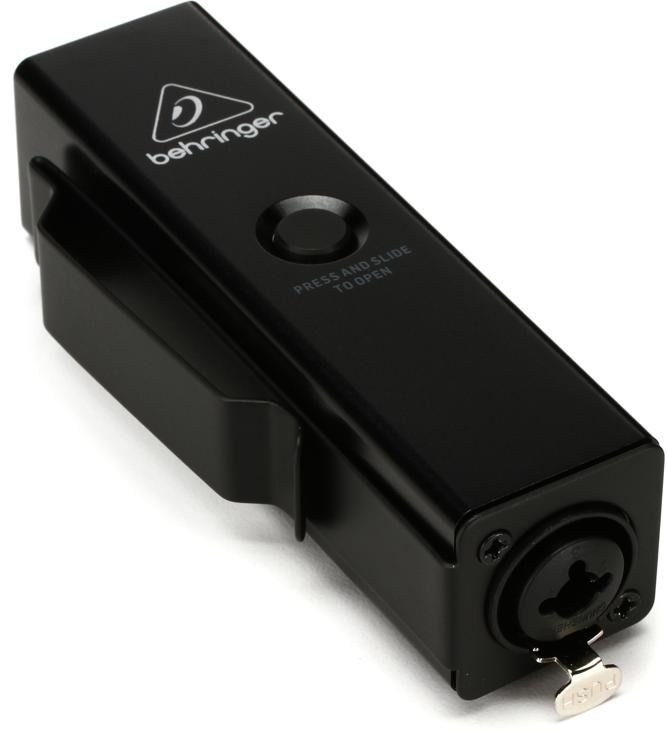 The Powerplay P2 in-ear monitor amplifier from Behringer is a simple, and cost effective solution for anyone looking to take the dive into the world of in-ears. It has a XLR and TRS combo input connection with an 1/8″ output jack and volume control. You will need a P2 for each band member, and then you will be well suited to provide a full band with personalized mixes from the soundboard. Utilizing the sends on your soundboard, you can run individual wired connections to each band members' P2 allowing them to effectively hear the click and their own personal mix!

With a super lightweight yet very solid build, this small device will provide a reliable solution for sending personal in ear mixes to each of your band members!
2. Galaxy Audio AS-1100 Wireless
If you would prefer a wireless option, it will cost more money. However, the convenience of not having your musicians attached to a wire and having less cable clutter is a huge benefit.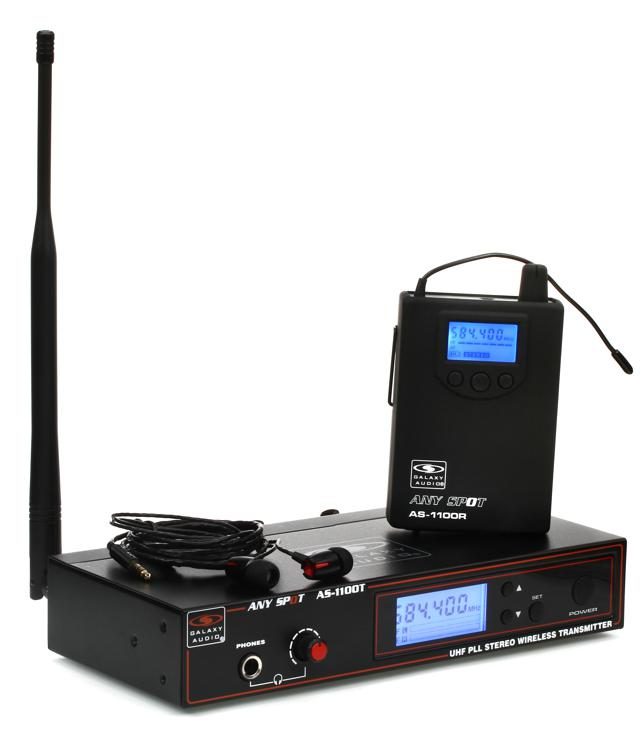 If you are looking to go with a wireless solution, a great first option would be the Galaxy Audio As-1100 in-ear monitor system. This includes a very high quality transmitter, and a receiver that your band member can clip to his belt, strap or anywhere else! This package will also come with EB4 earbuds to use. Although wireless options are going to run you a bit more than the previous option, the benefit is clear. With the AS-1100, you won't be worried about tripping over any cables. With 120 different frequencies to transmit on, interference is nothing to worry about, and it will provide the band member a crystal clear wireless audio feed.
3. Sennheiser EK IEM G4 Wireless
The Galaxy in-ears are a good option for most churches, but if you are looking for an incredibly high-quality option, then the Sennheiser EK IEM G4 is a great option. These are also a great option for touring musicians.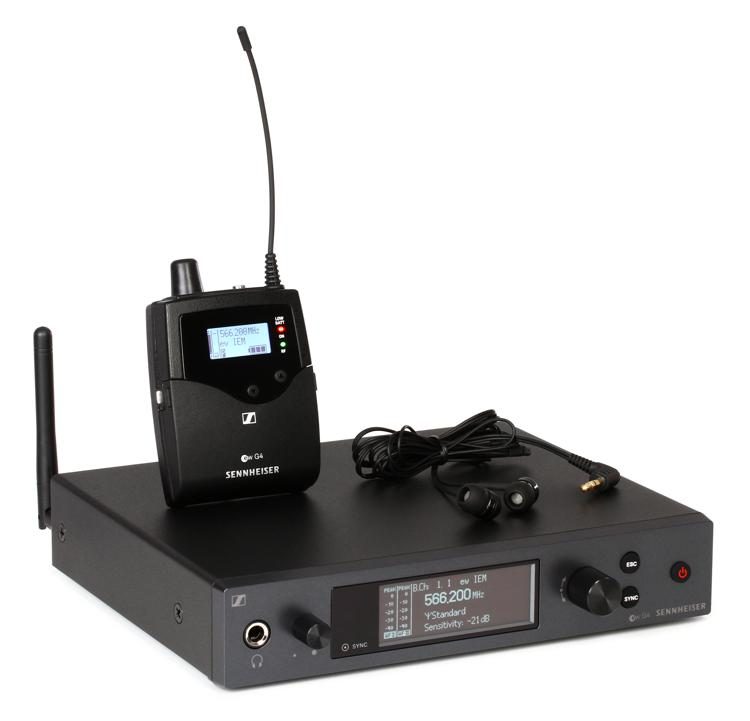 Sennheiser systems are widely regarded as some of the highest quality in the in-ear monitor world. The IEM G4 Wireless system is no exception to this. Although you will pay a decent premium for product relative to our other recommendations, this is going to provide you an ultimate in-ear experience. Similar to AS-1100 mentioned before, this system from Sennheiser will include the transmitter, receiver, as well as ear buds to use for monitoring. This transmitter operates with 1680 selectable frequencies as well as a 300 foot range. Nothing is out of reach of these in ears. It boasts a very user friendly interface and metering display, giving you full visualization of what's happening.
Not ready for in-ear monitors?
If your church isn't ready for in-ear monitors, or you don't feel that you need them, you can still use tracks! It's important to make sure that someone, usually the drummer, can hear the click though so your band stays in time with the tracks. Check out this video to see how to route your track audio if you don't have in-ear monitors:

Whatever option you choose for in-ear monitors, using tracks can greatly help your band. They help keep your band together, cover for missing musicians and fill out your sound. If you have any questions about getting started, email us at support@loopcommunity.com.