Should You Use Tracks in Online Worship?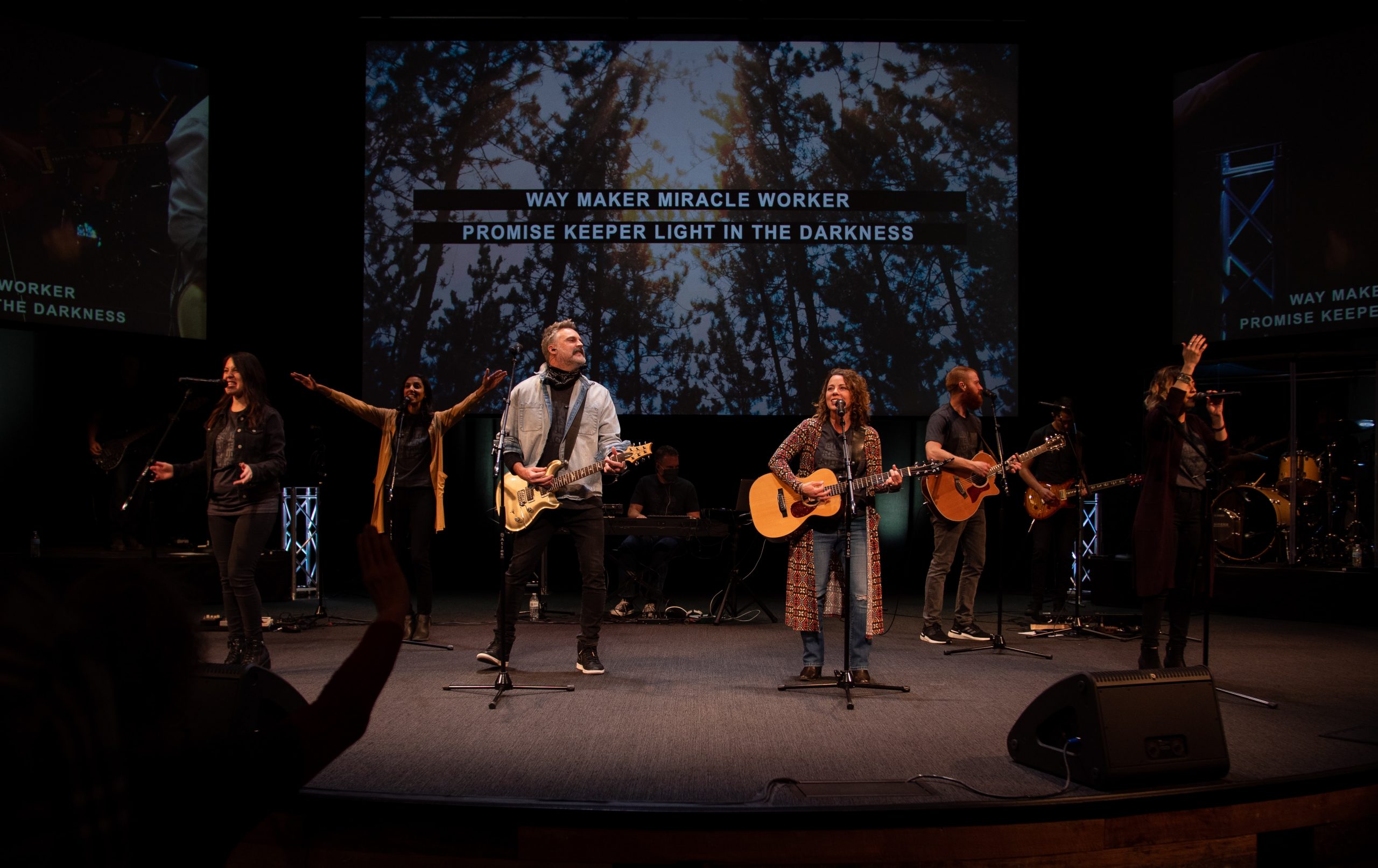 Like many churches, you've probably started live streaming your worship services. You might be wondering if there's still a need to use tracks in your services. Are they still helpful? And are you legally allowed to stream tracks?
If there was ever a time to use tracks, the time is now!
Tracks can enhance and fill out the sound of your band whether your online services are streamed live, or if you're pre-recording your services to broadcast later. There has never been a better time to use tracks in worship, and there are a few reasons why:
1. In person worship and online video is different
What works in a live auditorium, doesn't always sound great on video. You might find that your worship sounds thin or empty. Especially when you are leading with fewer musicians, it can sound like something is really missing. Tracks are perfect for video because you can use them to fill out your sound. Even by just adding a few simple pads and additional instruments, the pre-recorded audio of a track will make your band sound awesome online. The tracks we have at Loop Community are recorded by professional musicians, at studio quality and are perfect for video.
2. Fill in for missing musicians
Some churches are also having a hard time finding musicians and volunteers during this season. If you find that you're leading worship by yourself or with fewer musicians, using tracks allows you to add in any instruments that you want played, but may be missing.
___
Now that you know why you should use tracks, the question is, are you legally allowed to use tracks in a live stream? The answer is yes! If you purchase the Streaming Plus License from CCLI, you are all set to stream or post videos of your worship services with tracks from Loop Community.
Cheers to sounding great on a live stream, and making that board mix a bit more bearable. If we can help you get started using tracks, email us at support@loopcommunity.com
If there was ever a time to use tracks, the time is now.