Valuing Your Worship Team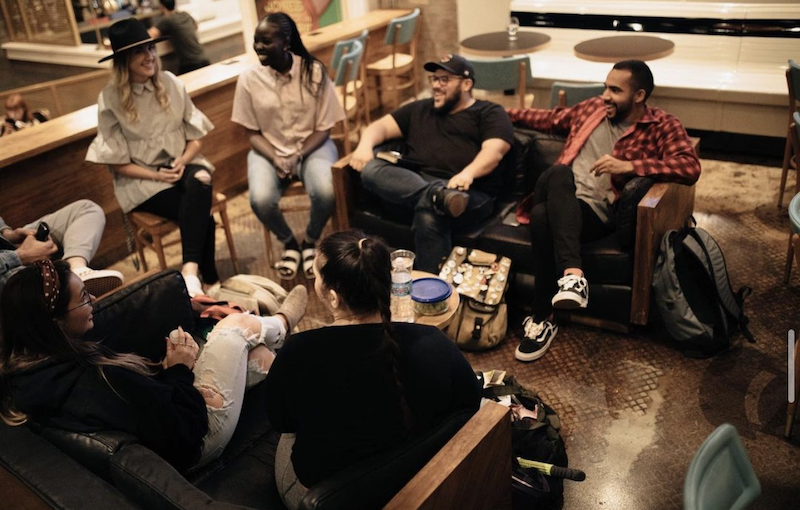 If you're a Worship Pastor, you know that leading worship on Sunday morning and playing your instrument isn't your only job. You are in charge of a team of people, and it's important that they feel valued and loved. Especially coming out of a pandemic, people are craving relationship. But how do you do that? How do we show our team that they matter to the church and to us? That they aren't just someone that plays an instrument or runs the lyric slides.
Jenni McGrew, the Founder of Worship Leaders Collective, sat down with Matt McCoy to talk about how to pour into your worship volunteers well.
Jenni: "We have something that we say to our worship team and volunteers: 'We care more about how you're doing, then what you can do for us.' And I think that's so important because people need to be seen, people need to see that they have value, and that they matter. We need to see that too! We get that from the Lord each and every day, but we also get it in the form of one another. It's so vital to put the relationship before anything. Sit down and talk to them and ask how they're doing. Take the time, look them straight in the eye with undivided focus, so that they know you see them and that they matter. That will help foster the right culture in your worship team. That will begin to multiply in the team."
Matt: "It's a challenging thing for worship leaders. If you're a full time worship leader, you're at your job and you are working. It's like if you were working at a restaurant and your parents came in and wanted to talk. Worship leaders have to juggle this and it can be hard to be intentional on a Sunday morning. You're running around to make sure everything is all set."

Jenni: "Totally. It's the little things you can do too. We do a huddle before the service with our whole church team and then we do it with our individual team and ask if anyone needs prayer. Then after we get off the stage we'll have a debrief time. It's a time where we celebrate the wins to help foster this intentionality as well. When we're getting everything ready, we're trying to be faithful in that moment and so we need to teach our team to honor the moment, and know what each moment is for. So when it's all hands on deck, we're all going to work together to serve the Lord. But, we set aside that time before and after to meet with our team."
Taking time to pour into your worship team relationally and encourage them is so valuable. It will help them feel cared for and this will multiply throughout your church. You should even take times outside of Sunday morning. Send a text to someone on your team to check in, grab a coffee, host a dinner for your team, etc. It's important that we are pastoring and leading our people well.
Go to our YouTube channel to watch the full interview with Jenni and Matt!