Worship Leader Magazine Names LoopCommunity.com "Best of the Best"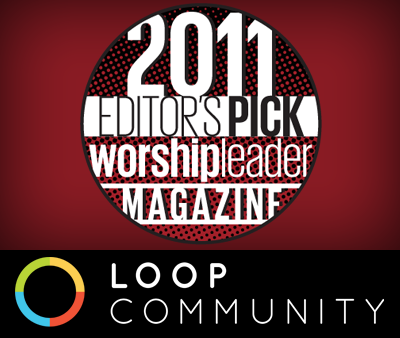 Loop Community was selected as one of Worship Leader magazine's Best of the Best in not one, but two categories! Yearly, Worship Leader surveys worship leaders and media teams around the world, sifting through a myriad of suggestions from the leaders in worship and worship technology to come up with 7 groupings, 38 categories with 5 -15 items in each list.
Worship Leader's eagerly awaited guide to the best of the best in the world of worship will be available October 7, 2011 by subscription, at newsstands, and for download. The "Best of the Best" is a vital directory of everything from the best music resources, software, visual presentation technology, worship training resources, musical instruments, apps, sound/recording equipment, books, lighting, stage equipment, and much more!
This is the first year that LoopCommunity has earned a slot in Worship Leader's "Best of the Best" directory of worship resources. We were recognized in both the Social Network and Community Software, and the Song Finding categories. We attribute this wonderful recognition to those who make up the Community. We are grateful for the excellent daily contributions that are made to the Community by the users. We made LC to be a site for the worship community at large and because you have embraced our vision you have made LC yours. This is your site. This is your reward.
Thank you!
The LoopCommunity Team