Meet the LC Team: Jake Stemo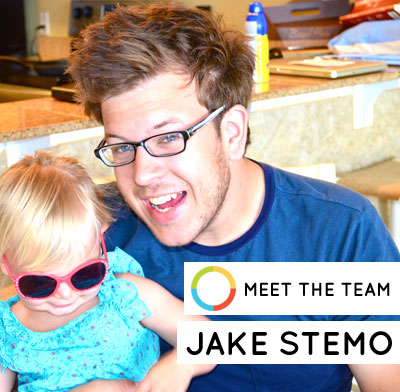 What's your role with Loop Community?
My role is in a couple different areas. I am mainly working with the Loop Community blog creating new Blog posts, video tutorials and trying to brain storm new ways we can better serve and equip the Local Church with the resources they need to run Loops. I am also working on creating new loops, sample packs and any other tasks that need to get done.
Tell us about your music experience.
I grew up playing bass in my church. In high school I started playing guitar and leading worship. I developed a passion for programming and leading with loops when I was going to a college group called connect. I love using loops to help tell the story of the songs I am writing or leading. I am currently a songwriter/worship leader in Rockford IL.

You're in a band too… tell us about that.
I am in a band called In All Things Love. We started our band as a small group of musicians in Rockford IL wanting to encourage and build each other. Our passion is to see the church united through the music and the songs we write. We desire to see people who are far from God experience his presence through the worship concerts, retreats and camps that we lead. We will be releasing our first single called "Rejoice" this summer.
How long have you been using loops in worship?
I have been using Loops in worship for about 2.5 years.
What software / hardware do you use when making Loops?
I use a software called ableton live and I use axiom 25 keyboard for creation and live performances.
What do you enjoy most about being a part of Loop Community?
I really enjoy the community of musicians that are contributing to Loop Community. If i don't know something about ableton or loops or even if I have an audio question I can ask you guys and most likely someone in the community has experienced my problem and has an answer for me. It is so awesome to be apart of a team that is so focused on resourcing and building up the church that they have made Loop Community completely free to join. Loop Community gives me a platform to sell my loops and share my gifting with the local/global church.