Why We All Need Community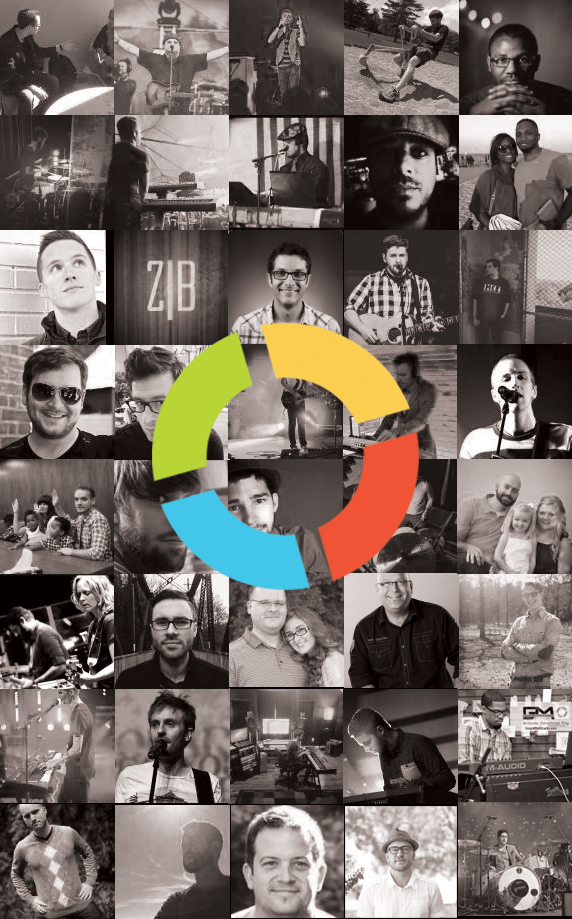 What about using Tracks needs "Community"?
We were asked this question by an artist who was considering if he should sell his tracks on LoopCommunity.com the first week I started at the company in May. My name is Derek. I'm the Director of Marketing for Loop Community, and this is the question my first all team meeting began with.
He asked a good question. Uploading tracks (also known as multitracks, stems, and loops) is a way for artists to post the stems of the songs they created in order for other musicians to be able to use them in their live performances. When an artist gives us their stems, we get the proper licensing from the music publisher and record label, process them, and upload them to be sold on our site. Then people can buy them to use at their churches. It's a great way for musicians to make extra money from their tracks. What part of that really needs a community?
Before that first meeting, I honestly couldn't have given you an answer, but during my last four months at LC, the answer has become so clear to me. Not to sound cheesy, but community is everything.
In our world today everyone is striving to be part of a community. Whether it's on social media, at our jobs, at our churches, or in the groups we're a part of, we take part in community every day of every week. If you logged onto Facebook to post a picture, but didn't have any Facebook friends (like me for the first 9 hours I was a part of Facebook in the 9th grade) there would be no point. We desire to share our experiences with people. We desire to share what we create with others. We desire to be a part of a community that can help us and others grow.
Loop Community is no exception to this rule. LC was created by worship leaders and for worship leaders, and that can be a powerful thing. Worship leaders are the people who stand up on stage every weekend and play music with the hope that it would be a vessel to bring us closer to God, closer into community with Him. Churches are communities, and creating a sub-community of worship leaders can have a seriously positive impact. We all want to be better worship leaders. We want to sound better, expand our skill, and use more gear. But ultimately, we want to get the focus off of us and on God. What better way to do this than to join with other worship leaders who have the same goal to make this happen? Sure, you can go to LoopCommunity.com, download your tracks and continue your day. But what if you took it a step further and uploaded your own tracks, talked with other leaders about how to best use PRIME or Ableton Live during your set, or even helped a church plant get their worship team off the ground?
So now you might be like, "Great Derek, I get it. What's my next step?" Well, Community Tracks are one of the three types of tracks on LoopCommunity.com, along with Master Tracks (from the artist) and Premium Tracks (LC studio created tracks). Community Tracks are the very heart of what we aim for at LC. Worship leaders around the world create tracks and upload them to LoopCommunity.com, with the intent to share them with other worship leaders. We're so grateful for every LC contributor, because together, we're helping churches enhance their worship experiences every single weekend. This  community is important.
Hebrews 10:24-25 says, "And let us consider how to stir up one another to love and good works, not neglecting to meet together, as is the habit of some, but encouraging one another, and all the more as you see the Day drawing near." We were created for community, and helping other worship leaders enhance their worship services is a huge way we can do that through Loop Community.
Another way we're fostering community here at LC is with LoopShare. We launched our LoopShare program in June of this year so we could feature a church plant every month that is just starting out. As anyone who has started a church plant knows, money is tight. We wanted to be able to help worship teams that may not be able to afford the tracks they need, to come together as a community and help support the local church. So, one day each month, we donate 1 LC credit, for every $10 spent on our site, straight to the church plant. The heart of LoopShare is to get new worship teams off the ground and continue to grow this awesome community. Since then, we've given away thousands of LC credits to local church plants.
Without community, LC would just be another company and e-commercestore. We strive to be more. We strive to foster a community of worship leaders so that we can help them grow, help their churches grow, and help the Kingdom grow. This pursuit is the center of every foot controller, every track, every PRIME feature and every promotion we run. Uploading tracks can be so much more than just a process to help artists sell more copies of their new album. Uploading worship tracks needs community, because worship leaders need community.
Thanks for being a part of ours.
Derek
"What's next?" 
Interested in being an LC contributor? Fill out the application here!
Our next LoopShare is September 26th, with Serve Community Church in Prairie Village, Kansas. Follow us @LoopCommunity on Instagram and Facebook so you know when to purchase tracks!