How to Use Apple Loops for Transitions in Logic Pro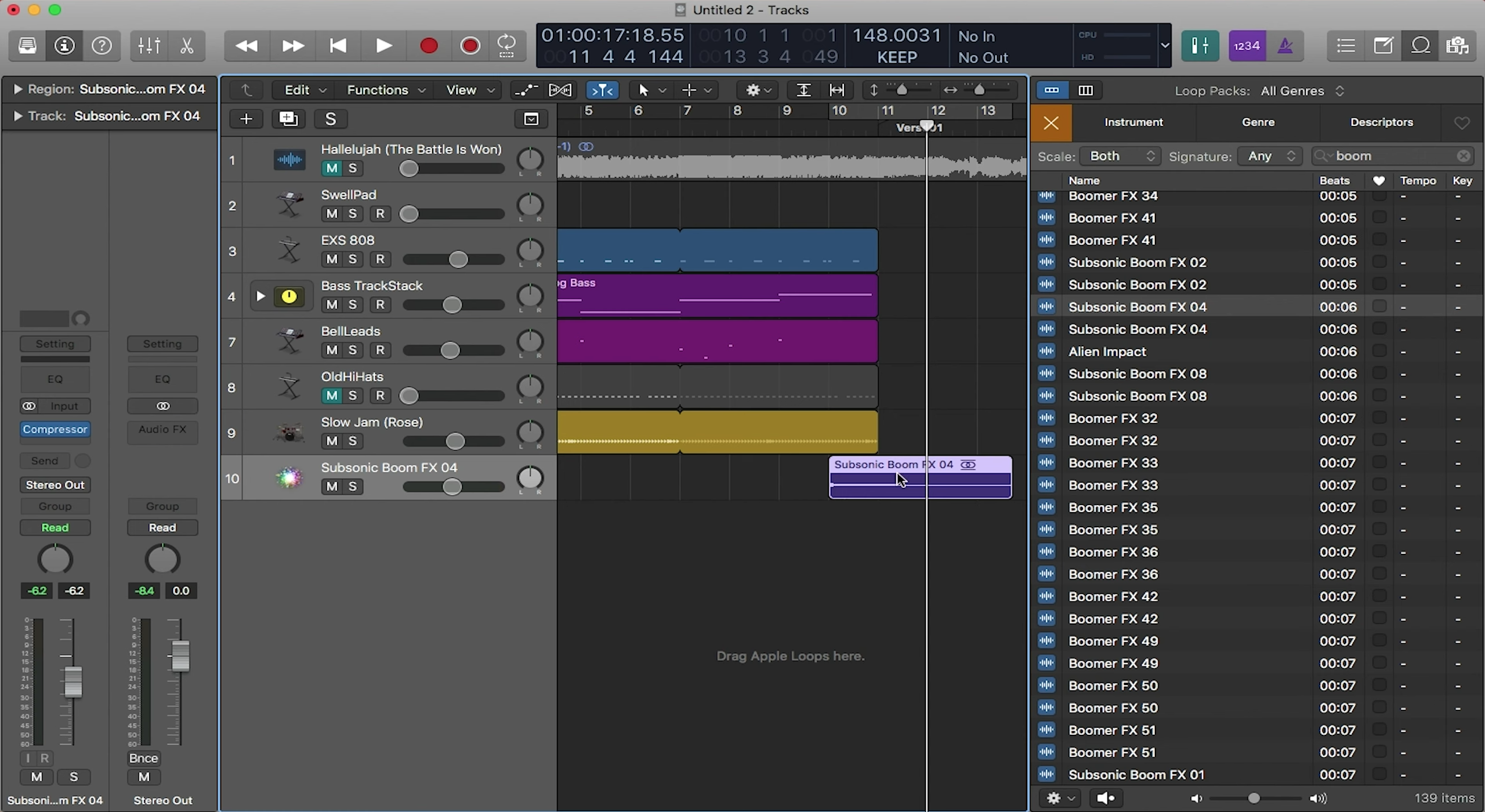 The Apple Loops Library is a great addition to Logic that allows producers to easily drag and drop pre-made loops and One Shots into their sessions. These sounds are provided by Apple and are free with the software.
Apple Loops Library
To open the Apple Loops Library, click on the loop symbol in the top right of Logic. Here you will see a list of all the Apple Loops. If some are grayed out, that means they are not available to you at the moment. To download them, click on "Logic Pro" in the top toolbar, "Sound Library", then "Download All Available Sounds". If you would like to download only certain sounds, click "Open Sound Library Manager…" and a pop-up window will appear where you can hand pick the sounds you want to install.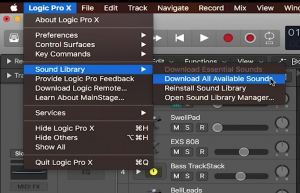 Now that you have your sounds installed and ready to go, adding them to your session is simple! Drag and drop the sounds to your desired track. A lot of these loops are great as additional sounds to layer your already made tracks. They can give your track the "ear candy" it needs to take it to the next level.

Some of the One Shots in the Loop Library are also good as transitioning sounds. One example of this is a boom hit. Use a boom hit to transition from a quieter section of a song such as a verse or pre-chorus, into a loud section such as a chorus. The boom hit doesn't have to be the focal point in a song, but as an added layer it can be the glue that brings it all together.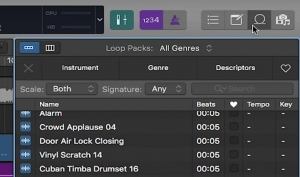 EXS Sampler
One Shots from the loops library may not always be in the key you want. You can change this by adding it to the sampler plugin in Logic. To do this, drag the desired One Shot onto a track, right click on the clip of the sound, click "Convert", then "Convert to New Sampler Track". A new track will be created with the sound programmed inside an EXS Sampler plugin. If you have a MIDI controller, you can now play your One Shot in any pitch. If you do not have a MIDI controller, you can open the piano roll and enter it that way as well.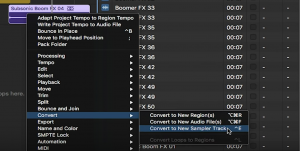 Apple Loops are easy to add into your session and can be used to spice up your tracks. Be sure to check out our next blog on bus routing techniques in Logic.