If there was ever a time to use tracks, the time is now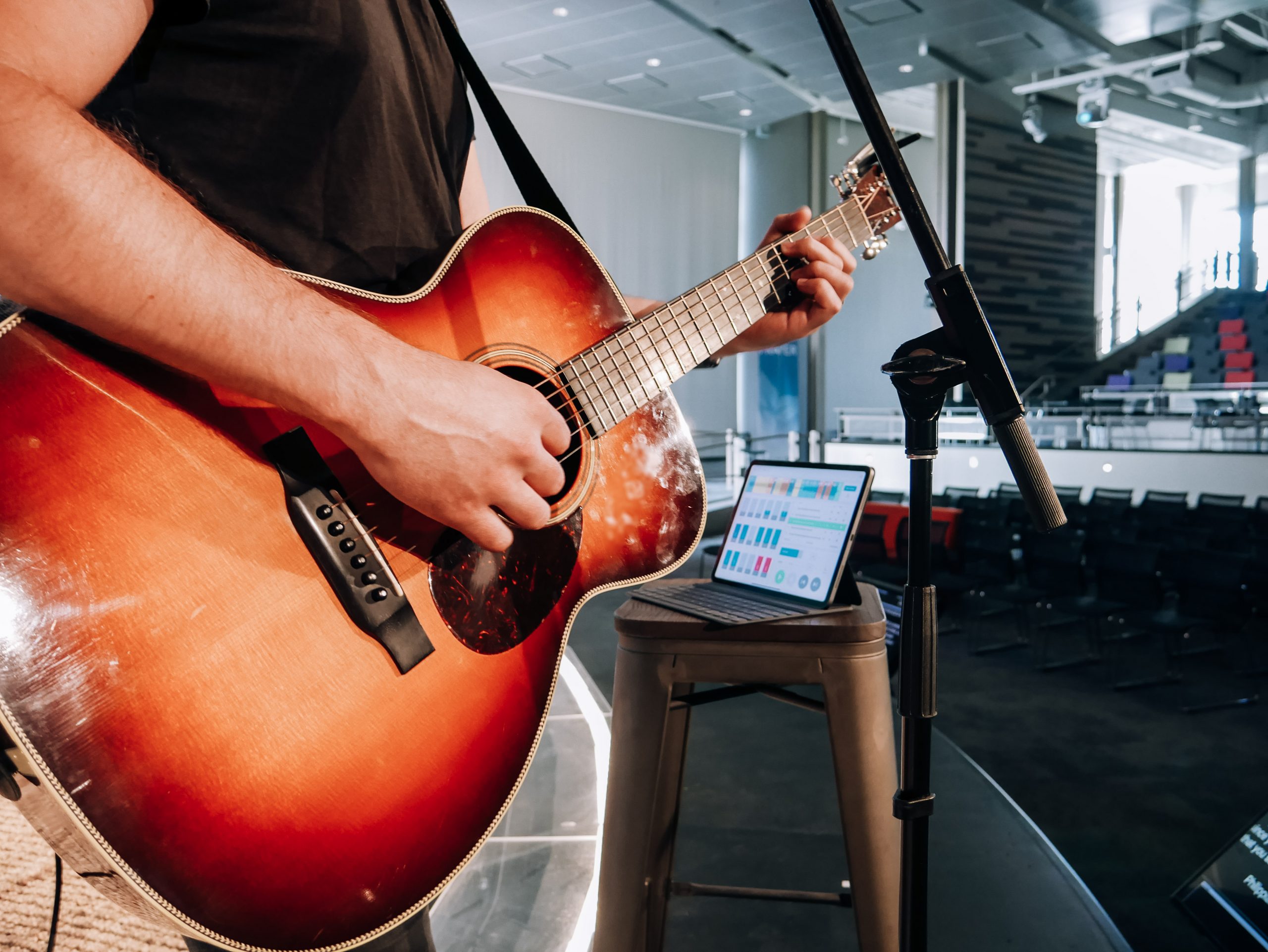 Since the Coronavirus has caused many churches to move to online services, is there still a need to use tracks in your services? Are they still helpful? Are you allowed to use tracks?

If you have started having online services and are worshipping in front of a camera instead of a congregation, your worship may look different. You may be pre-recording the worship, using fewer musicians, or playing guitar or keyboard by yourself. These are all great ways to lead worship right now. Using tracks in any of these scenarios can elevate and fill out the sound of your worship!
If there was ever a time to use tracks, the time is now.
Why use tracks in online services?
The reasons to use tracks in online services, are very similar to the reasons you should use them for in-person services.
Replace missing musicians
If you are leading by yourself, or with fewer musicians, to socially distance yourself, using tracks can allow you to add in any instruments that you want played but don't have covered. By using the tracks in our free app Prime, you can easily mute and adjust the volume of any tracks.

Keep your band tight
Just because you are playing on a live stream, doesn't mean that you want to be out of time. Playing with tracks and using a click can help your band stay together. If you're playing at home, you can send the click to a mixer and then plug in headphones so you can still hear the click while leading.

Fill out your sound
When playing on a livestream, or in-person, your band can often sound empty. Especially when you are leading with less musicians, it can sound like something is missing. By using tracks, you can fill out your sound, even just by adding a few simple pads and instruments.
Using tracks in a stripped down worship set
If you are leading with fewer musicians, or from your living room with a guitar or keyboard, you can still add in tracks and elevate your sound.
Be strategic with the tracks you use
If you are using tracks, you could definitely use the entire track to fill out your sound. But it may be a better idea, and sound better, if you are strategic in what you choose. For example, if you are leading with a guitar or keyboard alone, mute the drums, bass and choir tracks. These tracks provide a big sound, but it is noticeable and sometimes distracting if you are playing with an instrument that is easily heard, but your online viewers don't see. Instead, add in tracks like Pads, Acoustic, Synth, Percussion, and Strings. Yes, you still don't have those instruments, but they will be more subtle while still elevating your sound.

Enhancement Tracks
Enhancement Tracks are designed to enhance your band's sound whether you have an acoustic worship set or a full band. We created these to play underneath your live instruments with the goal of not having to mute any of the tracks, and have none of the tracks replicate what's already being played live.

If you have a small band or a full band for your online services this weekend, Enhancement Tracks are a great way to fill out your sound! Check out our Enhancement Tracks for "The Blessing", "Way Maker", "Living Hope" and more!
Are you allowed to use tracks?
We've been asked a lot if it's okay to live stream multitracks in your online church service during this time. The answer is yes, you can! You will still need a CCLI Streaming Plus License, but if you have that, you're all set. Any track you purchase from LoopCommunity.com is covered.
As we continue to navigate this time together, if you have any questions on using tracks in your online services you can email us at support@loopcommunity.com or call us at 312.LOOP.312.