Triggering Loops Without Your Hands

There are a lot of different ways you can trigger a loop.  You can use a computer keyboard or a midi controller but sometimes you just don't have your hands free to trigger your loops.  If you are a guitar-playing worship leader, you definitely know what I'm talking about.  My hope for this post is that you can grow in your knowledge of how you can start triggering loops with a foot controller and learn about some of the Foot controllers that are out on the market.
A midi foot controller is a device that can be configured through midi usb to ableton live or another DAW (digital audio workstation) software.  Most of the controllers I will be talking about in this post are used by worship leaders or musicians to trigger loops clips or tracks in the live music environment.  I'm not going to go into much detail, but want to highlight the top 5 Foot controllers out on the market.  If you've ever used any of these pedals, we'd love to hear your comments… post them below!
Here are a few controllers you might want to check out.
SoftStep Foot Controller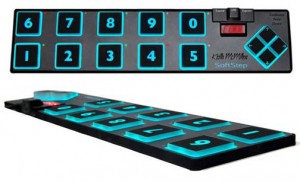 The first Foot controller is the Soft step controller created by Keith McMillen instruments.  The softstep controller has many possibilities that go way beyond triggering loops giving the user unlimited potential for creative expression. Retailing at around $259.00. Purchase from Loop Community!
POK Controller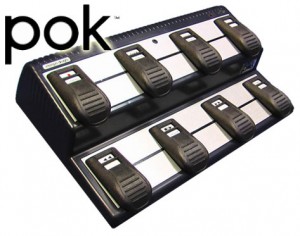 The Second controller is the Pok controller created by Xtempo.  This is an 8 button wireless controller that can be connected to your DAW from 100 feet away.  Retailing at $319.00.
aBility Controller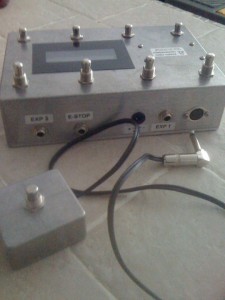 The third pedal is the ability controller created by Youn Works.  This is an 8 button controller witth 20 banks and 6 assignable switches in each bank.  Retailing for around $445
Rocktron Midi Mate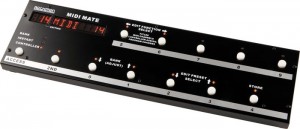 The forth controller is the Rocktron Midi mate which is created by Rocktron and is a 9 button assignable controller.  Retailing for around $199.oo.
BOSS FC-300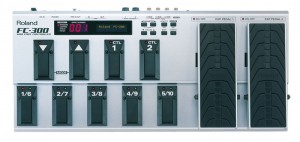 The fifth controller is the BOSS Fc-300 this is a controller with two assignable expression pedals, two control pedals, nine footswitches and expandability.  Retailing for  around $449.00.
Once again this post is not to review these controllers in detail, but to give you a glimpse of some of the controllers other worship leaders are using and hopefully get your mind stirring on how you can start triggering loops without your hands.
Written by Jake Stemo.