3 Reasons to Buy A Looptimus Mini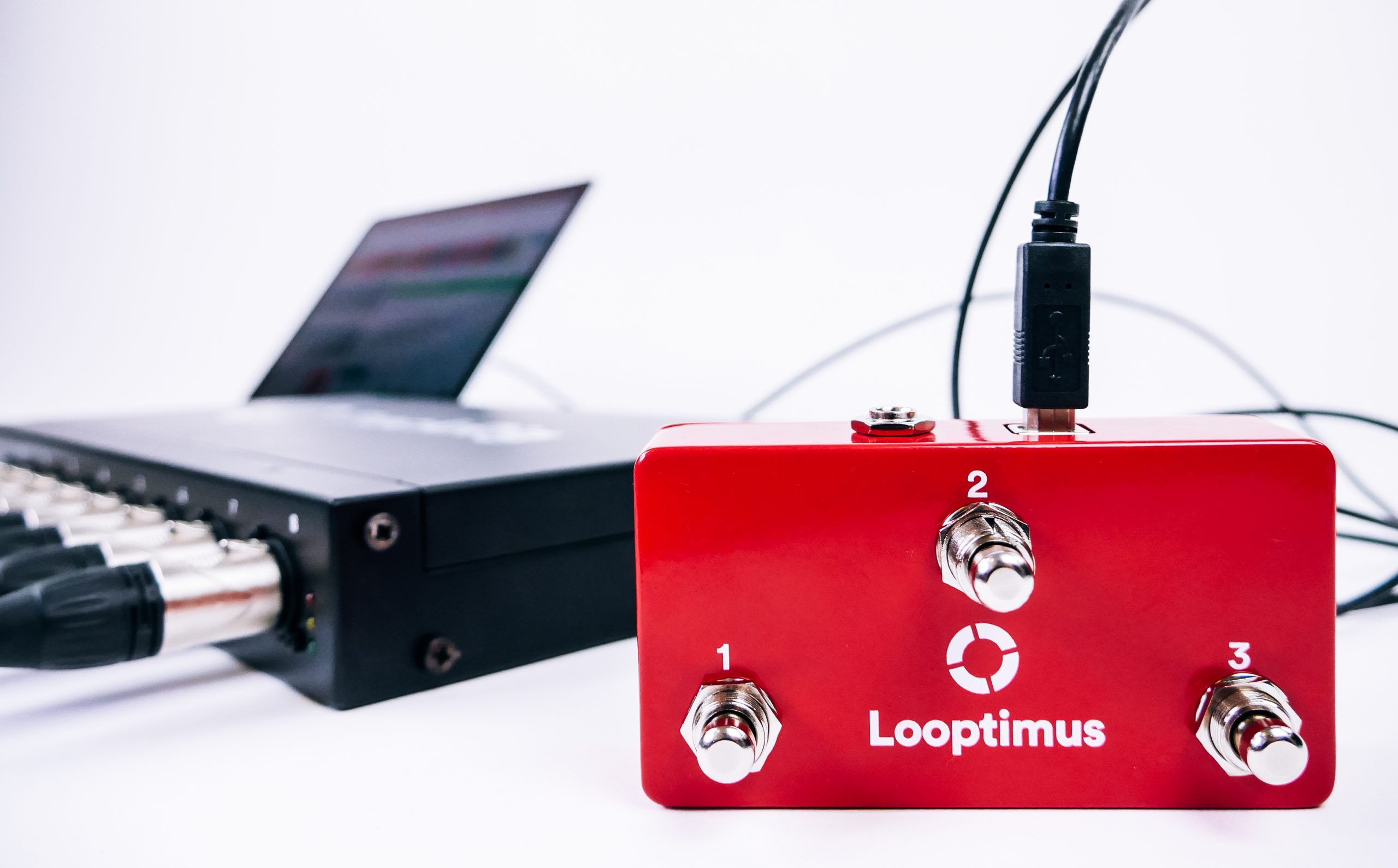 The Looptimus Mini Foot Controller is a great way to control your tracks in live performance. Let's take a look into its features and how it can help you lead worship.
1. Simple setup and easy to use
The Looptimus Mini is a straightforward MIDI foot controller that fits perfectly on a pedalboard. It has sturdy buttons, is USB powered, and even has a jack for MIDI expression pedal compatibility. There are no drivers and it works with any music software application that accepts MIDI messages. All in all, this device just works the way you want it to.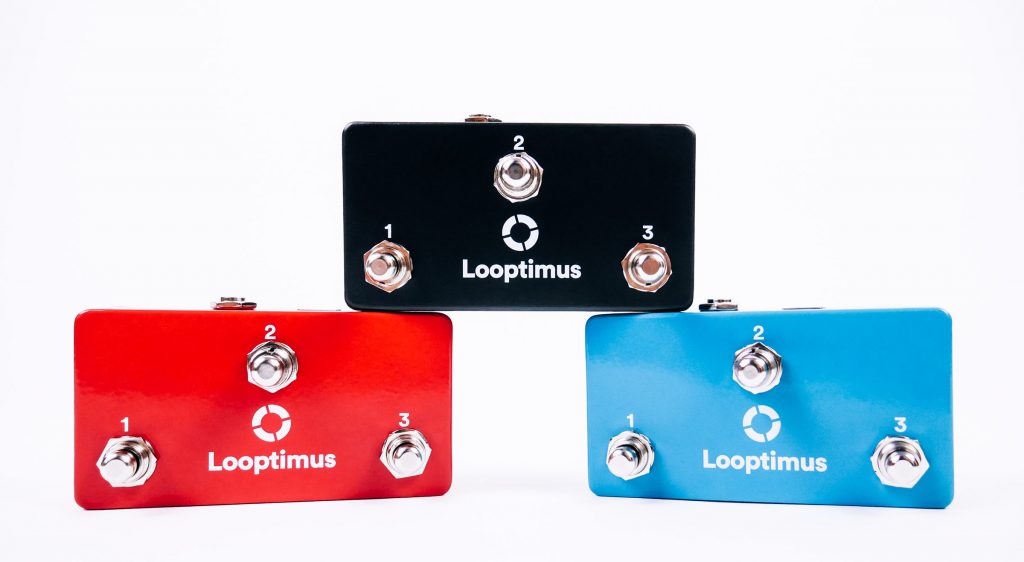 2. Looptimus Mini Modes
The Looptimus Mini has three modes: MIDI mode, Program Change Mode, and Control Change Mode. This means you can send not only MIDI signals, but program changes and control changes as well. With three buttons, the Mini can actually send out 6 different signals. Each button can send out two signals, one when you press it, and the other when you press and hold for one second.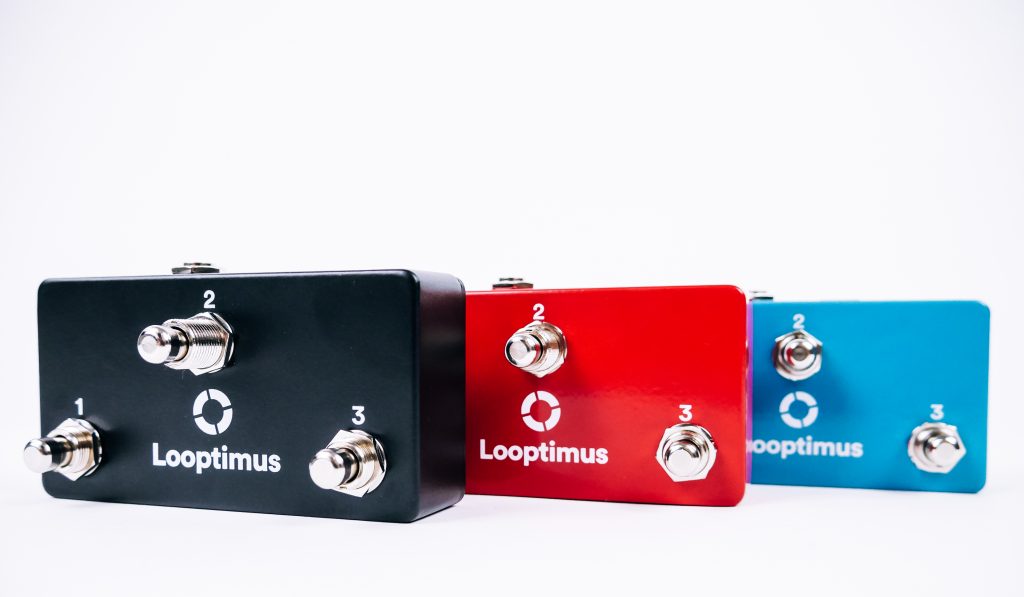 3. Expand Your Looptimus
With a patch cable, you can connect your Looptimus Mini to a Looptimus. When connected, the Mini offers a number of capabilities. The Mini can add three more buttons per bank to the Looptimus, add three more global buttons to use in any bank, or help you quickly switch between Looptimus modes. Pairing a Mini to a regular Looptimus is great for its extended capabilities.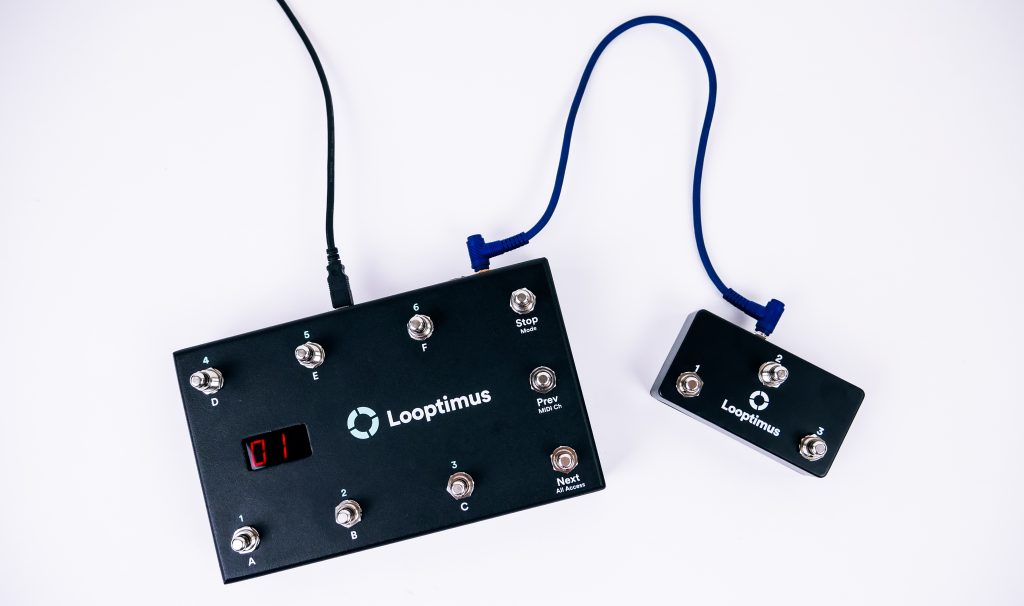 The Looptimus Mini is perfect for any musician who is running tracks in live performance. For simple and quick control of your tracks, check out LooptimusMini.com.