5 Reasons to Use Loops In Worship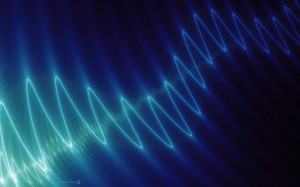 I was talking with a good friend the other day about why we use loops in worship. It can sometimes be a bit more extra work to get loops set up and ready to go for the weekend service, so what is the main purpose for loops and tracks? Is the payoff worth it? Here are 5 reasons why using loops in worship can be beneficial to your worship ministry.
Special + Unique Instrumentation
Most churches have the "meat + potatoes" of a band covered – Drums, Bass, Electric, Acoustic… but not every church has a musician to play dulcimer, tambourine, synth, bells, or beat boxing every week. There are many special instrumentation elements that loops and tracks can bring when you simply don't have someone that can play it live. Loops aren't meant to be a replacement for instruments, but a supplement to the foundational instruments. Electronic elements, synth parts and other beats can add a new flavor to what you already have covered by the band.

Gives you a HUGE sound
Loops can help fill in the dead space during a live performance and fill out the sound to make it sound HUGE. This can be done by adding Pads, Organs, Rhodes or delayed instrumentation. Elements such as Shakers and Tambourines can help the dynamics of the song as well as set the tone / energy. Playing with worship tracks gives you more sound and fills in the empty spaces (which can sometimes be a bad thing if not used intentionally).

Makes Your Band Tighter
In order to play with Loops, you have to be able to play in time and with a metronome / click. By simply using tracks in worship, it will improve the timing of the band and keep everyone together and tight. If the track has vocal cues on it, it will help the band know exactly where to go in the song. It's actually possible to play with a click, but not really be ON the click perfectly. Loops usually have have more rhythmic patterns and can actually help the drummer stay RIGHT ON the click, instead of floating closely around it.

Fills In For Missing Parts
Another benefit of using Loops / Tracks is when you are missing a band member or musician. When I go on the road, sometimes I don't have a keyboard player – so I just track the piano or organ parts that I want as a replacement! I've also done that with Bass Guitar. I try not to do this with instruments that I can easily find a "real" person to play, but if you're in a pinch – tracks can be your solution.

Gives You A Fresh / Polished Sound
Tracks fill out the sound and make your band sound huge, as well as professional. There are endless creative elements that you can add to your sound by using tracks – things that cannot easily be played live or every weekend. These elements will give your band a fresh and polished sound that really sounds professional and intentional.
QUESTION: What are some of the main reasons you use Loops / Tracks in worship? Please comment below.