Track Rig Multitrack Playback Audio Interface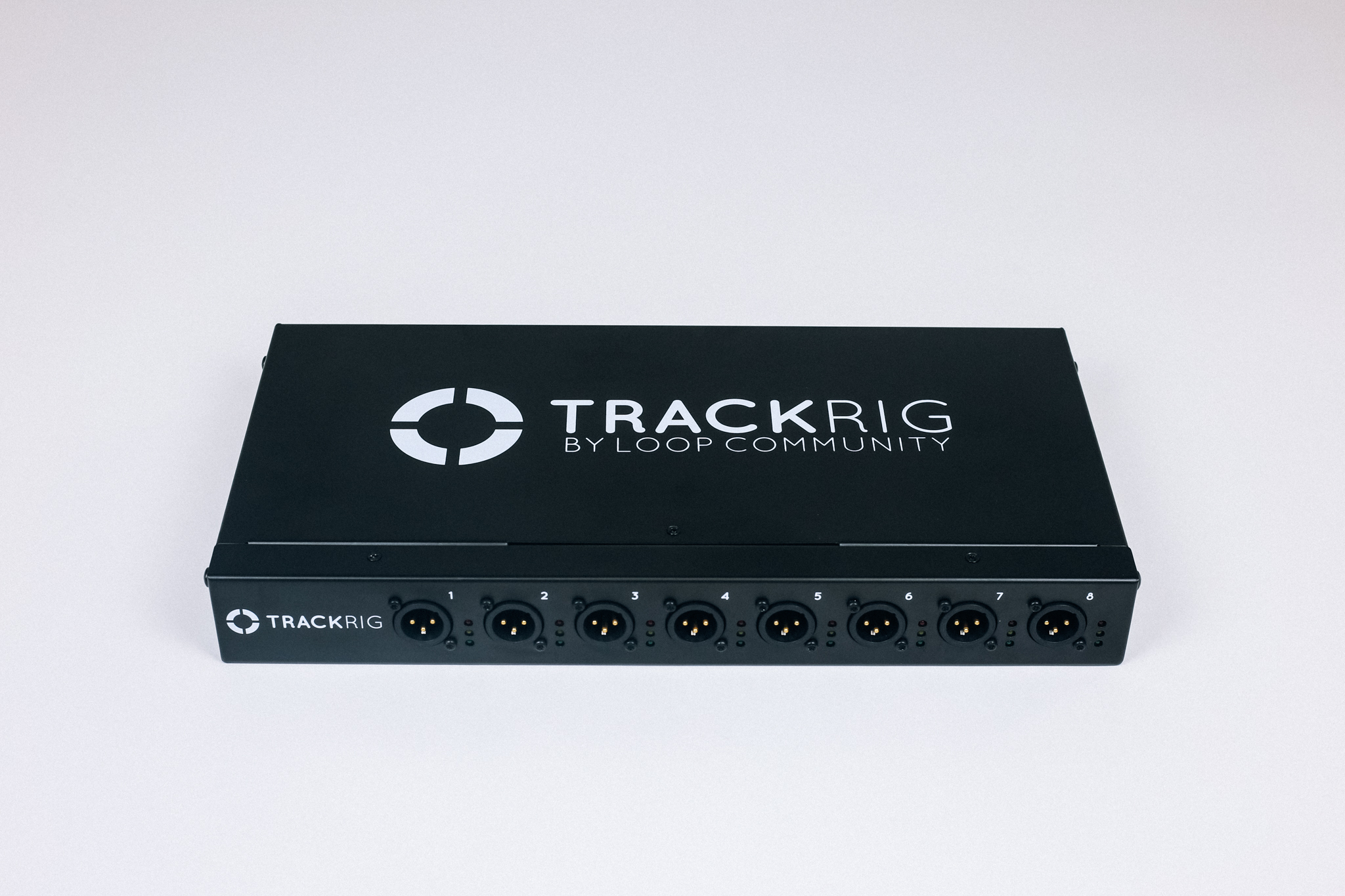 At Loop Community we know what it's like as worship leaders to want to spend the best hours of our day creating and refining our craft, instead of messing around with confusing gear and software. It can be difficult, and expensive, to get your multitrack audio to your sound system. There are tons of interfaces to choose from, direct boxes to purchase, and sometimes it's way more than you actually need. We wanted to simplify this process. We want musicians to be able to route the audio of their tracks in an affordable and easy way.
That's why we created TRACK RIG.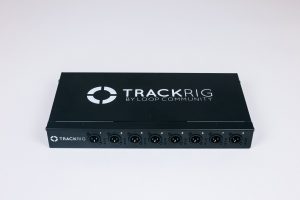 TRACK RIG gives you everything you need in a single box. No more direct boxes or complicated routing. TRACK RIG is designed for musicians who need their multitracks heard the simplest way possible.
1. 8 XLR Outputs 
TRACK RIG has 8 line level XLR Outputs that eliminate the need for direct boxes.
2. Plug & Play
TRACK RIG is plug & play and doesn't need any audio routing software to get started. Connect to Ableton Live, PRIME, Logic, or any other playback application and it will immediately recognize TRACK RIG as an audio interface.
3. Compatible Devices
You can connect a computer, iPad, or mobile device to TRACK RIG!
4. USB Hub
TRACK RIG gives you four additional USB ports to connect all of your MIDI controllers, hard-drives, or even charge your phone.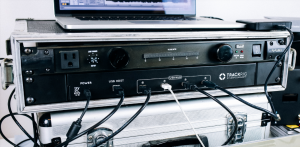 5. Rack Mountable
TRACK RIG is the perfect size to be mounted to your rack. You can mount it facing either direction. You can purchase rack ears with your TRACK RIG at trackrig.com.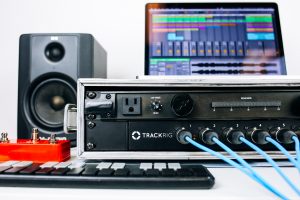 6. Dimensions
TRACK RIG is designed to be super light-weight and perfect for any rack space or backpack. It's about the size of a 15″ MacBook Pro.
Dimensions: 14" x 7" x 1.75"
Weight: 1 lb
TRACK RIG is available for preorder NOW at www.trackrig.com and the estimated shipping date is September. TRACK RIG is the easiest way to route your track audio to your sound system and get complete control of your tracks!