Indie Spotlight: Bill Luton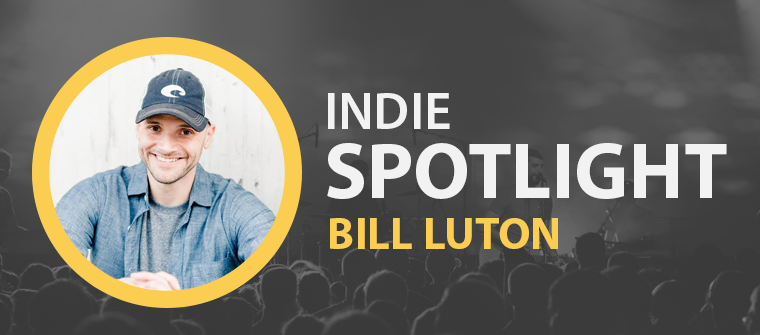 Our Indie Spotlight this month is artist Bill Luton! Bill is a new artist who lives in Elizabeth City, NC. Bill's desire is for people to experience the fullness of God when they hear and sing his songs.
Bill released his first two songs this year "Your Promise" and "Glory In Me"! "Your Promise" was released in April and Bill says it "zeroes in on fear, worry, and anxiety, and helps us accept God's promise of peace in our lives." This is a great song to play in your worship services!
"Glory In Me" was released in May and Bill accurately describes it as an "Irish, pub-style thumper". "Glory In Me' celebrates the glory inside of us and reminds us that death is swallowed up in victory." Bill's heart and passion for the Lord comes through in the lyrics and music of this song.
Be sure to follow Bill Luton on Facebook and check out his new songs on iTunes and Spotify! You can also download the Master MultiTracks for "Your Promise" and "Glory In Me" on LoopCommunity.com for FREE until July 30!