How to use Ableton Live in Worship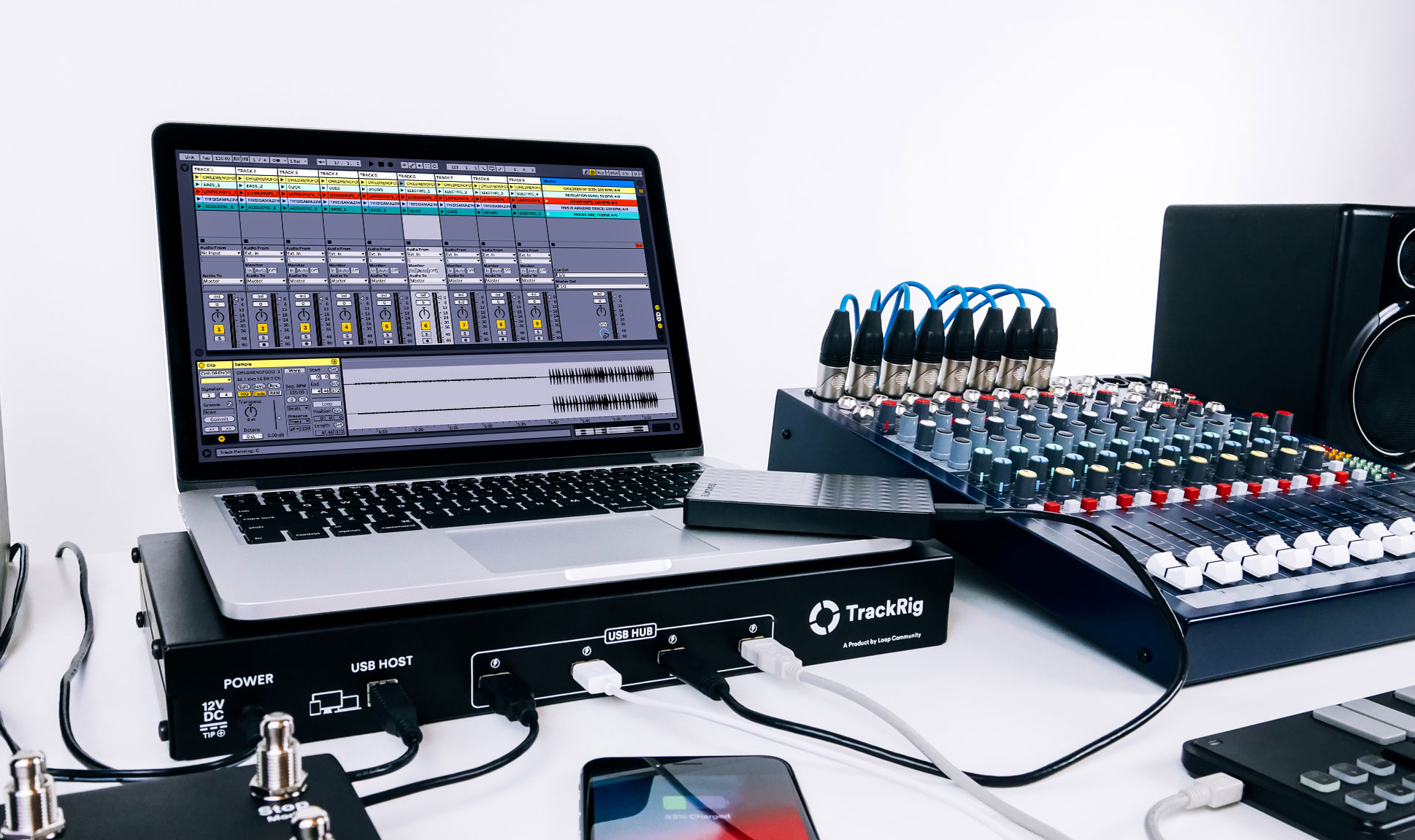 If you've heard of tracks, you've most likely heard of Ableton Live. Ableton was originally created as a DJ software and is still used today by musicians and DJs of all sizes. But Ableton is also used by worship leaders to run tracks every weekend.

Ableton Live can seem very intimidating at first, but it's much easier than it looks. Once you start using tracks in worship, you won't turn back.
The necessities
There are a few basic things you need to run tracks. The first, is tracks! On LoopCommunity.com, search for your favorite songs from the largest collection of worship tracks. Next, you will need Ableton Live. The Intro version is a great place to start, and you can always upgrade later if you need to.

After you have the tracks and software, you need the equipment. You will need a Mac or a PC to run Ableton Live. If you don't have one, or want to run tracks from an iPhone or iPad, check out our app Prime. You also need in-ear monitors so your band can hear the click track and cues. If you don't have in-ear monitors, watch this video to learn how to still use tracks.
The last items of equipment you need for a basic Ableton setup, is for routing your audio. The easiest way to route your audio is with a stereo breakout cable, going in to two direct boxes, in to two XLR cables that go into your soundboard. The breakout cable, is how you split the click and cues track from the tracks. It's simple and affordable.
For a more advanced option, you can also use an audio interface to give your sound engineer more control of the tracks. Track Rig is a simple 8 channel interface that gets your audio from your computer, directly to your soundboard.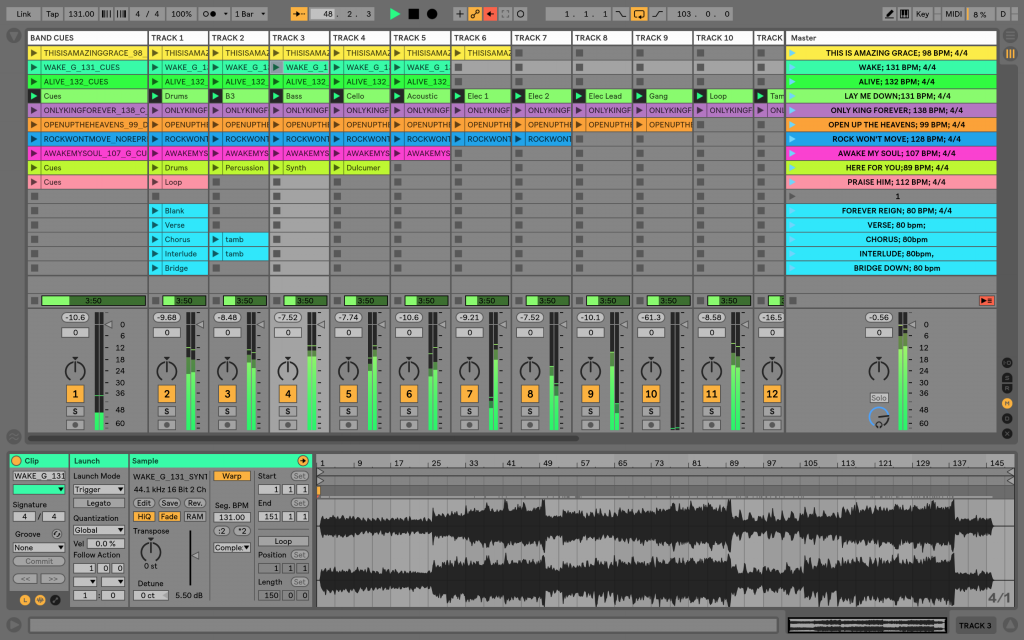 Create a setlist
Once you have your tracks, you are ready to create a setlist. Ableton has two views for running tracks, but the easiest place to start is with Session View. This is the vertical view in Ableton that looks like a spreadsheet. Next, go into your Ableton Preferences and under the "MIDI, Warp, Launch" tab, turn "Auto Warp Long Samples" off. This will keep your tracks from warping when you bring them into Ableton.

Next, you can drag in your tracks from the Places toolbar on the left of Ableton. Hold down Command (Control on PC), so that the tracks from that song are all horizontal as you drag them in. A row in Ableton Live, is called a Scene. Drag the next song in while holding Command, and place it underneath the first song. Bringing your tracks into Ableton Live is only the beginning. Now that your tracks are in Ableton, you can change the key, tempo, arrangement, and more!
The best way for you to learn this, isn't by reading it, it's by watching how it's done! Sign up for our free, one hour, Ableton Live for Beginners course at AbletonInWorship.com today! We'll walk you through everything you need to know from editing your setlist to routing your audio, so you can enhance the sound of your band with tracks.