Looptimus – The Ultimate MIDI Foot Controller for Worship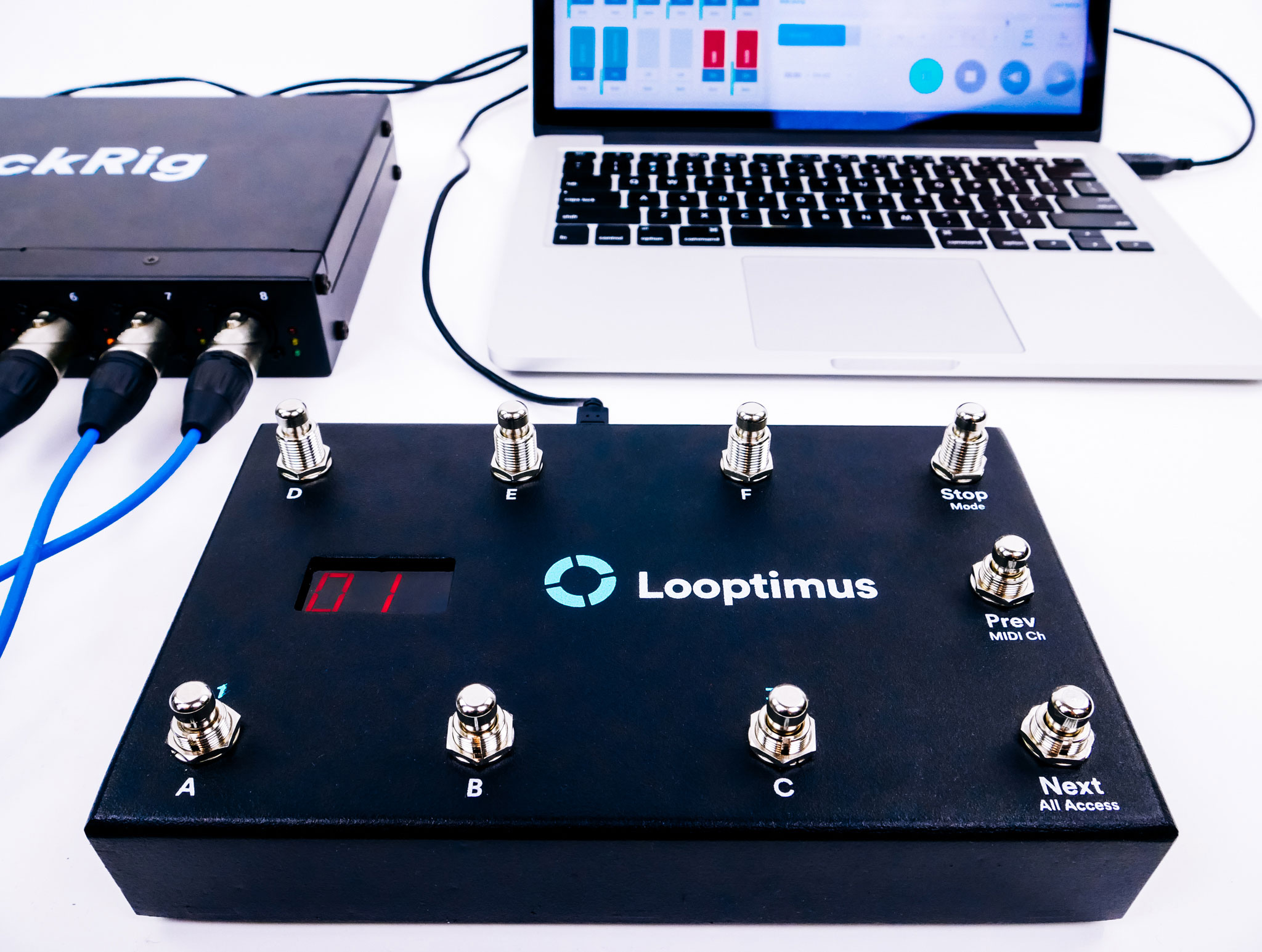 Mighty MIDI
MIDI controllers have been around for a while, but sometimes worship leaders may not use them due to misunderstanding how they work or not knowing that they even exist. MIDI controllers can trigger sounds, start/stop your tracks, and more. MIDI controllers are a great addition to any band and open up a lot of options and flexibility. 
Hands-Free
When leading worship, there's a lot you have to pay attention to. If you're playing guitar or keys, and you want to lean over and repeat a section in Prime or Ableton Live, while also trying to motion with your hands to your band that you're repeating the section, a lot can go wrong! You could click the wrong button, or get distracted from the worship. Instead, you can use a MIDI foot controller, to do this hands-free! Guitarists have been using their feet for stomp effects pedals for decades, and that's because of the great benefit to keep their hands doing what they do best – play the guitar! So how can we use our feet to control our tracks, guitar pedals, and worship all at the same time? Meet Looptimus!
You've never done so much with one foot
The Looptimus MIDI Foot Controller was designed to be the best tool for triggering tracks in a live performance setting so that you can stay engaged with the audience and not have to stop playing. It consists of three different modes with different song banks or pages. Use Default mode to start and stop tracks, change keys and tempos of songs, and loop sections within a song. Use Pad mode to play back patches and preset sounds from a DAW. Use Program Change mode to simultaneously send MIDI notes and Program Changes for multi-effects pedals such as Strymon or Eventide pedals.
You can even attach a MIDI expression pedal to control volume, or other effects. Looptimus is plug and play, so no more software, drivers, or other frustrating things that take up your time and keep you from rehearsing or performing.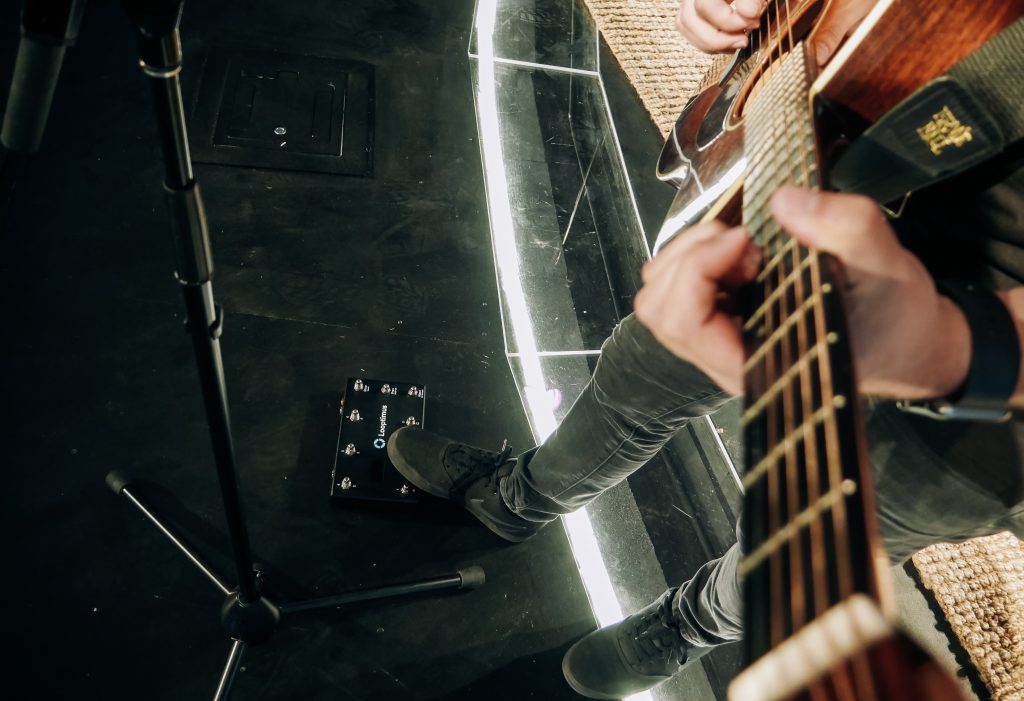 A Guitarist's Dream Come True
Many guitar players are setting up their "rigs" with tons of different effects pedals to achieve the perfect sounding tone that's just right for them. With advances in technology, multi-effects pedals are changing and becoming more and more digital. While some think this is great, it offers a lot more options and can actually add more work to the guitar player rather than allow them to simply play. Between each and every song, guitarists are bending down to change presets for those pedals, make tweaks, and slowing down the rehearsal and the set. Looptimus is changing all of that! Instead of awkwardly and slowly changing effects between songs, the Looptimus will make those changes for you! Just set the Program Changes to be the same as the effects pedals and Looptimus will send those changes while simultaneously starting the next track for the band. Looptimus can simultaneously send Program Changes and MIDI notes.
Time for Tones
Keyboardists and lead singers can really benefit from using the Looptimus as well! In Looptimus' Pad Mode, you can assign sounds to the controller in your favorite DAW like Logic, Pro Tools, or Ableton Live. Any sound "patch" or "preset" can be assigned to the controller and played back in any key and several different octaves. Now you have that great pad or synth you need to use during song transitions, or to just add more fullness to the sound of your band. This is a great addition to the world of MIDI controllers that Looptimus makes easy. Looptimus turns into a piano for your feet!
The Looptimus MIDI Foot Controller is the easiest way to control your tracks in worship. It's the best option for musicians who want to play, lead, and sing, all while keeping their hands free to enjoy what they love and were called to do. Order yours today on Looptimus.com!