How to use MIDI Out with Prime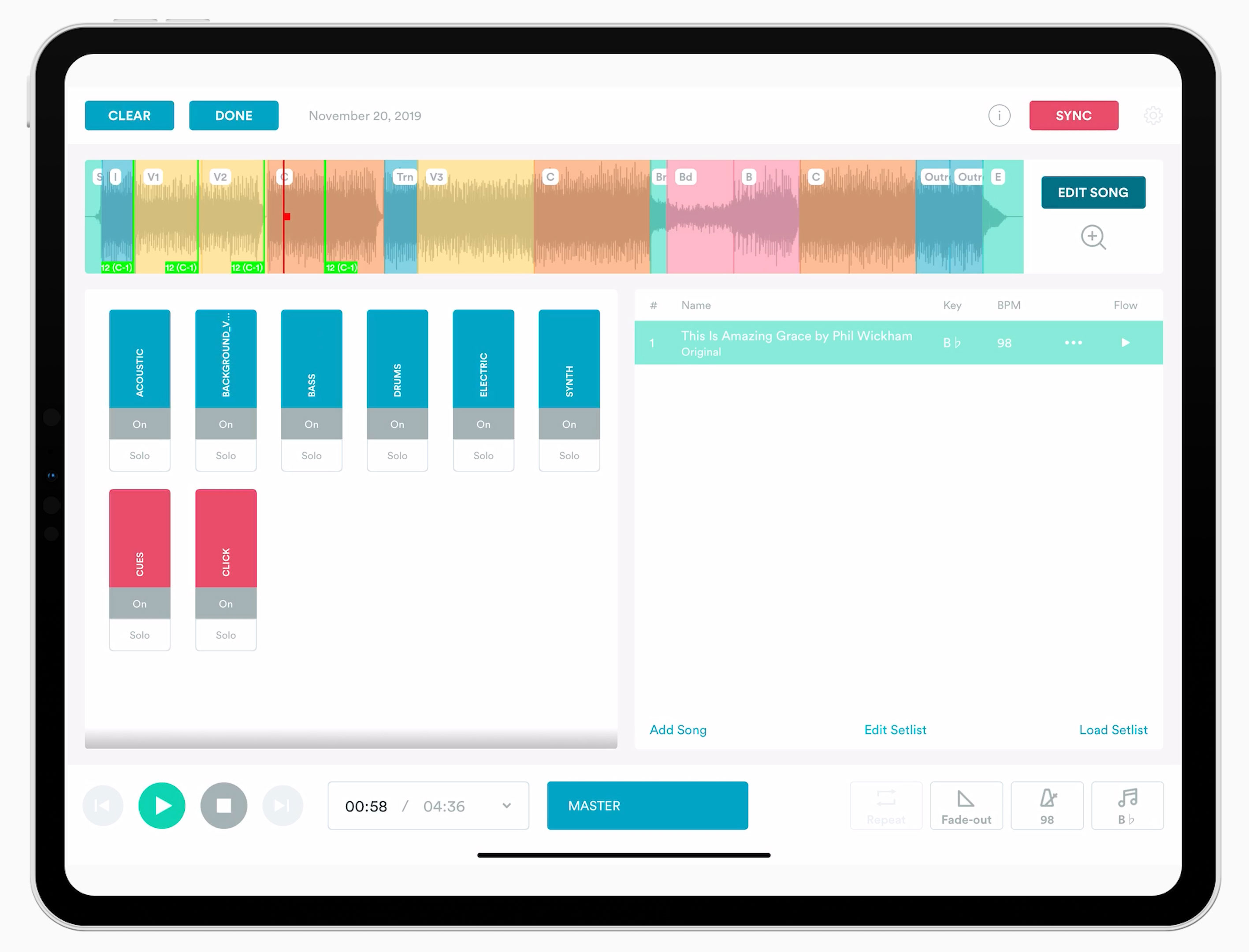 MIDI Out is now available in Prime with your Loop Pro subscription! They give you the ability to trigger your lights, lyrics, effects and more. To showcase this new feature, we will be using ProPresenter with Prime. ProPresenter is a presentation software that is a great application for running lyrics during your worship services. To get these two applications, each on separate devices, to work together, we will dive into both of their settings.

Sign up to become a Pro today to get access to MIDI Out, and other Loop Pro features!
Network Setup
To get started, both your devices running ProPresenter and Prime must be on the same wifi network. It is recommended that this network be private and secure in order to keep a strong signal between the two devices.

ProPresenter Setup
Once your devices are on the same network, you can set them up so that they can talk to each other. On your device running ProPresenter, go to your "Applications" folder, "Utilities", then click on "Audio MIDI Setup". A window called Audio Devices will pop up. From here, click on "Window" in the top toolbar and select "Show MIDI Studio". A new window called MIDI Studio will appear.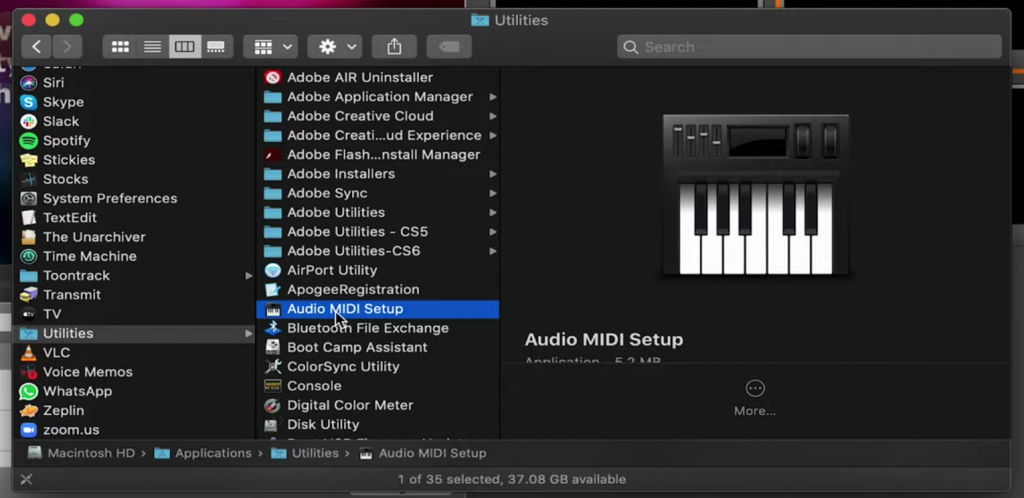 From here, click on the Globe button at the top of that window to open the MIDI Network Setup window. In this window, you will see a section called "My Sessions". Click on the "+" button right under this section to create a session. You can name this session whatever you would like. After naming the session, click on the box next to it to enable it. Next, find the dropdown list labeled "Who may connect to me:". Select "Anyone" so that any device may see your session. Once this is all setup, you are now ready to configure settings on ProPresenter.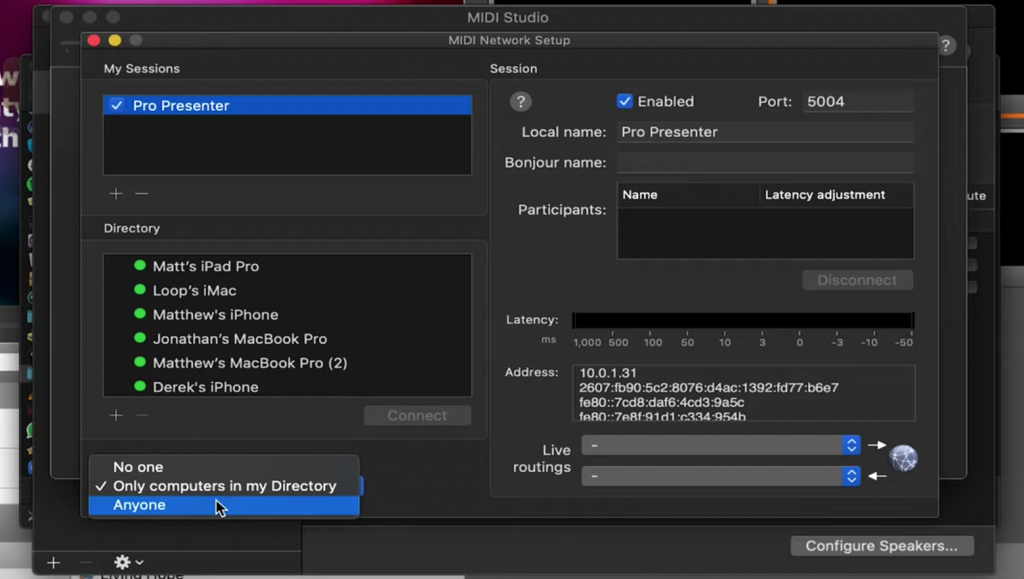 In ProPresenter, open "Preferences" and go to the "Modules" tab. From here, make sure the MIDI Module is present. The MIDI Module is an add-on to ProPresenter that must be purchased separately. Next, go to the Communications tab, click "Add Device" and choose MIDI. In this MIDI window, the session that you have previously created will appear under "Sources" and "Destinations". Toggle these options then click save. Next, click on the "Connect" button. The button should turn green.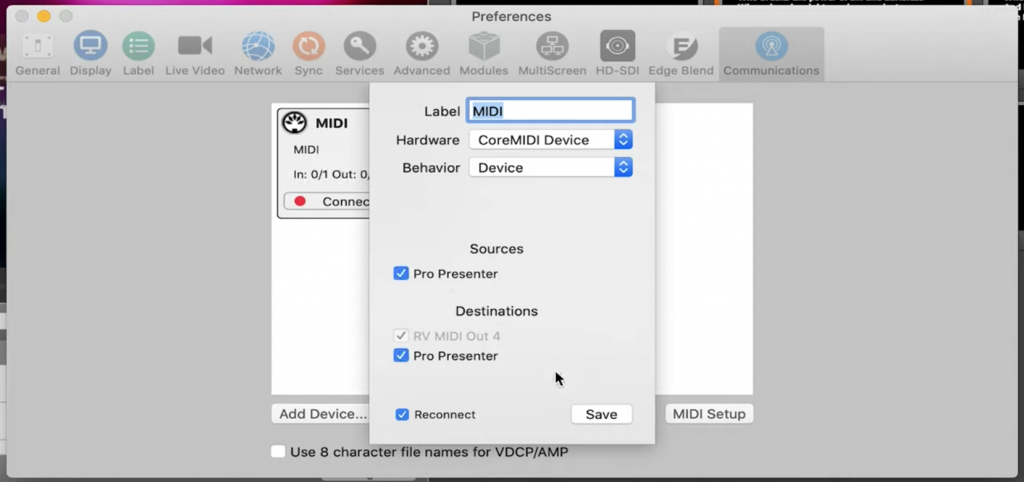 Also in this window, you may click on "MIDI Setup" to see what MIDI signals trigger functions in ProPresenter. Reference this window when you are adding MIDI cues in Prime. Also note that these signals can be customized to your liking. If you have done everything correctly, ProPresenter is now setup! Now you can go to your device running Prime to configure its settings.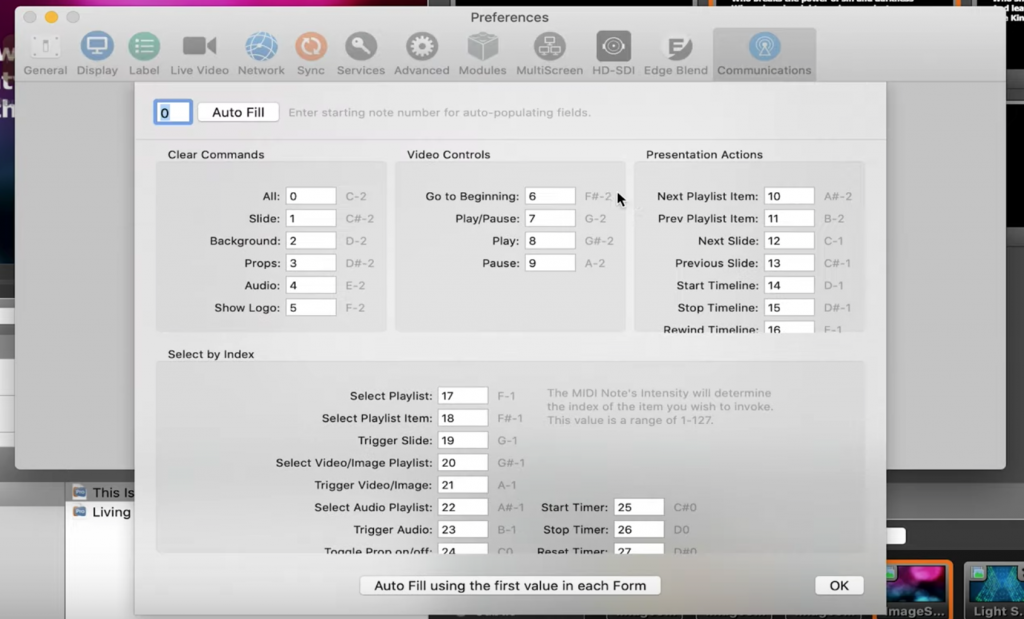 Prime Setup
If you are a Pro member, open Prime, go to "Settings", then "Midi Cues Connections". A list will appear showing all the devices on the wifi network. Select the device that is running ProPresenter.
Now you are ready to add your midi cues. Go to "Edit Song" and then "Edit Midi Cues". You can now double tab anywhere on the waveform to add in your cues. Each time you double tap, a pop-up window will appear where you can set your parameters for the cue. These parameters include MIDI, Note, Channel, and Velocity. Remember to reference back to the MIDI Setup window in ProPresenter so you know which parameters to set. Once you have selected your parameters for a cue, press "Save" to add it. You can move that cue around within the section it is created simply by dragging it. You can also change a cues parameters or delete the cue altogether by tapping once on the cue marker. Once you are done adding in your midi cues, hit "Done" to exit midi cue mapping mode.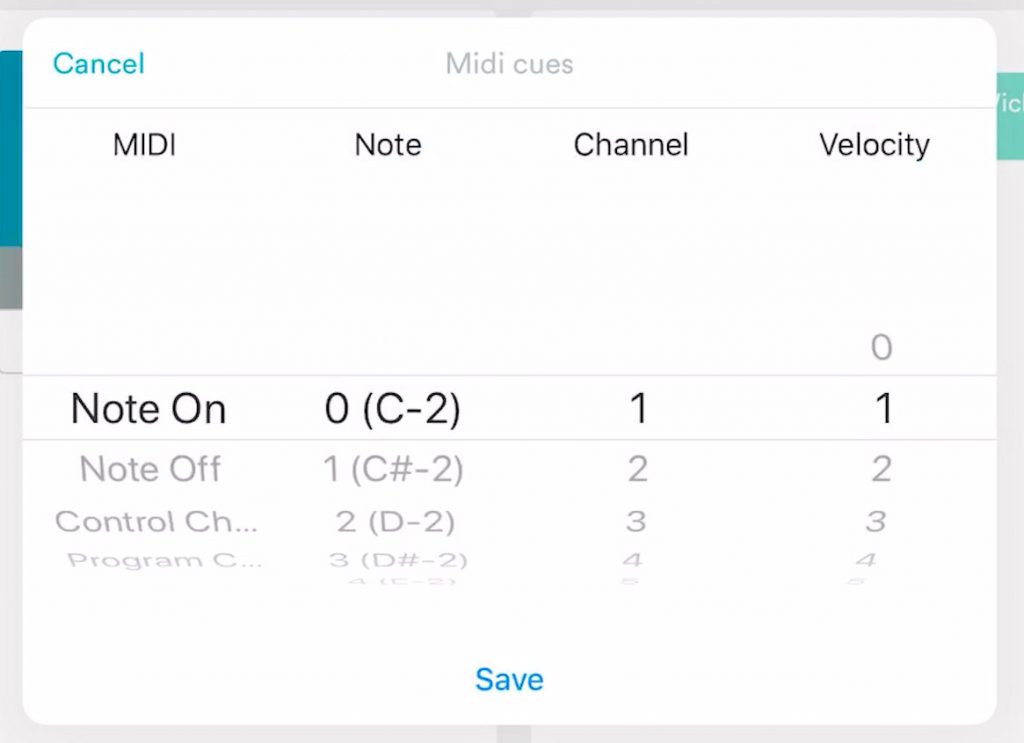 And that's it! Your MIDI cues are now set and ready to trigger your slides in ProPresenter.
You can also use MIDI Cues in Prime to sync lighting software and devices that accept wireless Program changes.
Sign up to become a Loop Pro member and get access to MIDI Out in Prime today!