A note of encouragement for Easter Weekend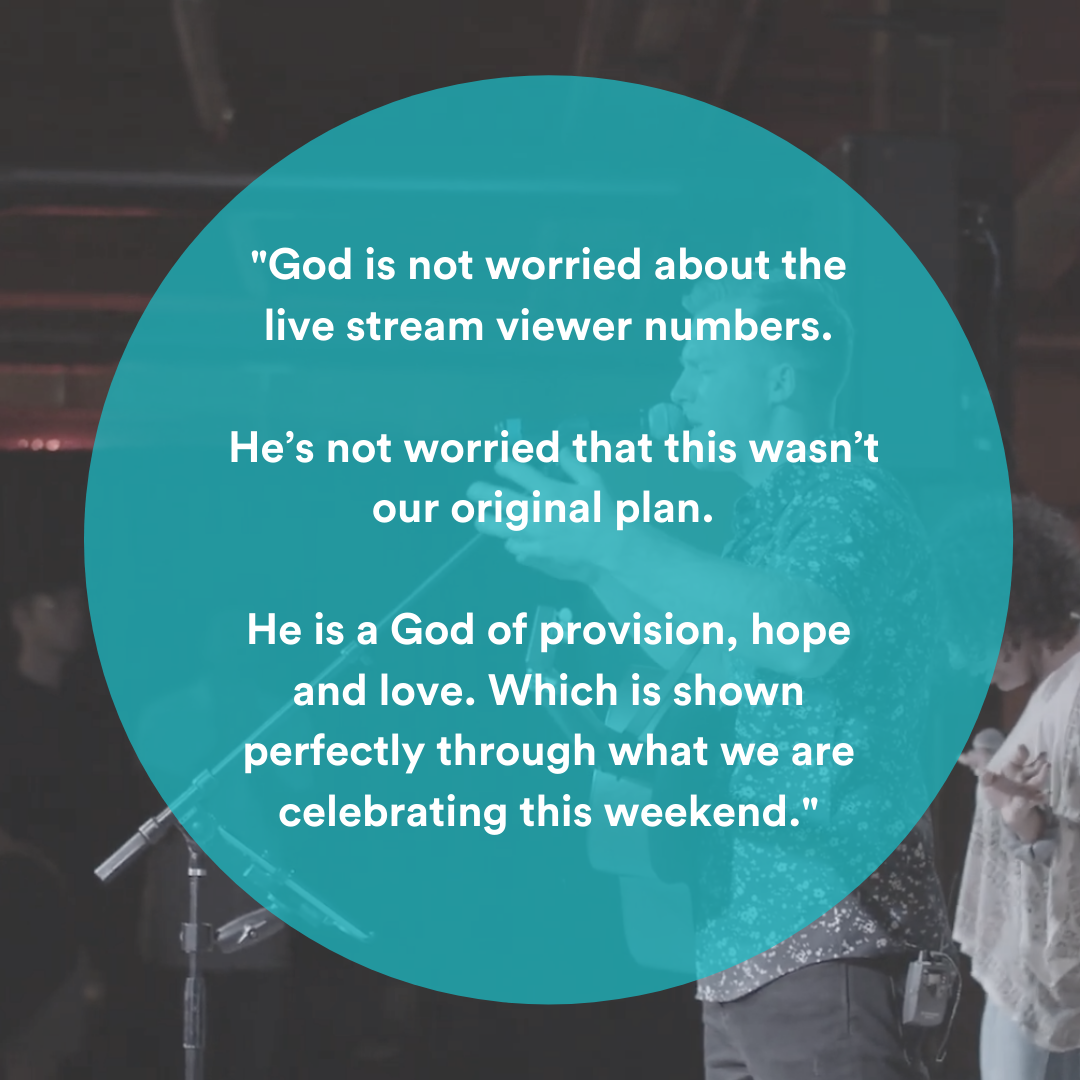 It's a big weekend for churches. The biggest of the year. Good Friday. Easter.
A time of remembering the sacrifice that Jesus made for us and the glorious resurrection. More people attend church this weekend than any other.
But this year looks different. We aren't physically attending church. We don't need to add more services, put out more chairs or schedule more volunteers. This year we will all be attending digitally. Those that typically only attend church on Easter weekend, may not be there this year.
Yet, somehow, this is good. God knew this would happen and He will use it for His glory. Through our online services, the good news of what Christ has done will still be shared. God is not worried about the live stream viewer numbers. He's not worried that this wasn't our original plan. He is a God of provision, hope and love. Which is shown perfectly through what we are celebrating this weekend.
As you prepare your hearts for this weekend, remember that God is in control. That He sent his Son to die for us and raised him from the dead. Let that encourage you and give you hope for the future, when we can all one day worship in person together again!
At Loop Community, we've always believed that life is better in community. We want to remind you that we're here for you as we navigate this new norm together. As always, if you need anything, give us a call at 312.LOOP.312 or shoot us an email.
We are praying and rooting for you!
– The team at Loop Community