3 Reasons to Buy a Looptimus Foot Controller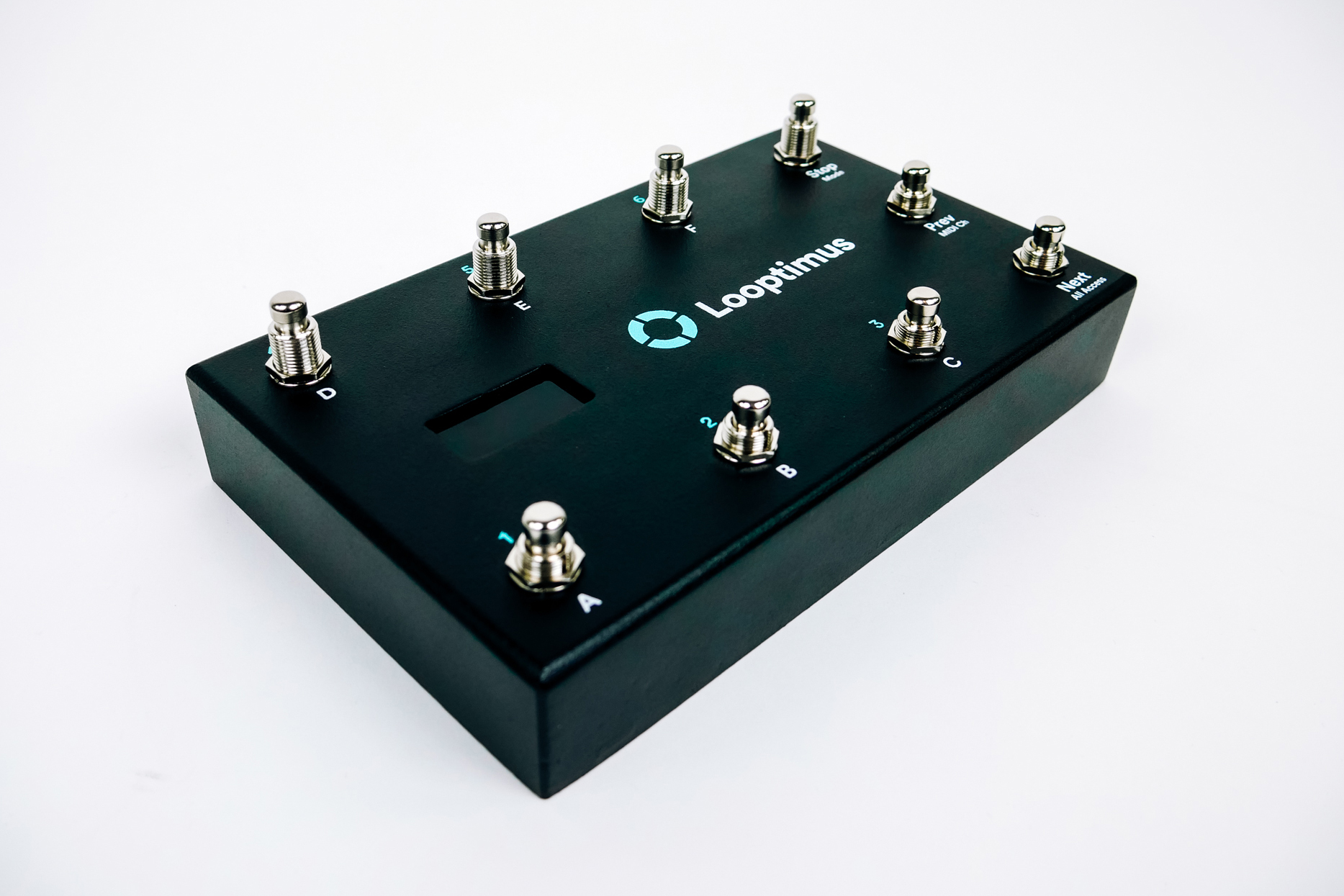 Looptimus is a MIDI foot controller designed to be used during live playback. Let's take a look into all of its features and how it can help you lead worship!
1 . Control tracks with your feet
The Looptimus is a foot controller. Its design is suited for musicians who have their hands full with a guitar, drum sticks, piano, etc. This allows you to free play your instrument and engage in worship while triggering midi notes at the same time. It is built to fit on a pedal board and its switches are similar switches on normal guitar pedals.
The Looptimus is USB powered. This means you can use it with your phone, tablet, laptop or computer with any music software that accepts MIDI notes. These music applications include Prime, Ableton Live, MainStage and more.
Not only does it send out midi notes, but it can send out program changes as well. With its 20 pages (6 buttons per page) and global stop button, Looptimus has enough to map all the midi mappings you need.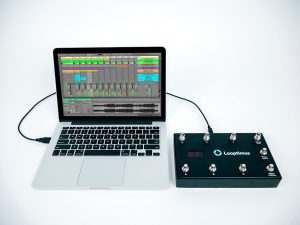 2. Looptimus is plug & play
With Looptimus, you don't have to go through the hassle of installing any software or drivers just so you can use the product. We created Looptimus so that you can take it straight out of the box and start using it right away. This is also great if you switch between different church campuses, each with their own setups in place.
Looptimus not only has a USB jack, but a 5-pin MIDI jack as well. This allows you to send out a MIDI signal to two different applications at once.
You can also connect an expression pedal to your Looptimus to provide control of faders in music applications. This is great for mapping the master fader so that you can fade in and out your sounds.
The Looptimus is also compatible with the Looptimus mini, our other Looptimus hardware product. When you link the two, you are able to harness the full capabilities of both devices with new modes to further enhance your live performance.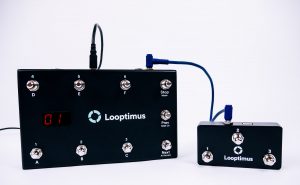 3. Pad Mode
Looptimus has three different modes, one of them is Pad Mode. In Pad Mode, Looptimus turns into a keyboard for your feet.
With Pad Mode, you are able to play any patch in your music application with Looptimus. You can choose the key you want, then with the 6 main buttons on the Looptimus, you can play the I chord, II chord, III chord, IV chord, V chord and VI chord in that key. This is perfect to use in your worship service during talking or transition moments.
Looptimus is a great device for controlling you tracks in live performance. Control your tracks – don't let your tracks control you. For more information, visit Looptimus.com! To buy now, click here!