Pastoral Moments with Prime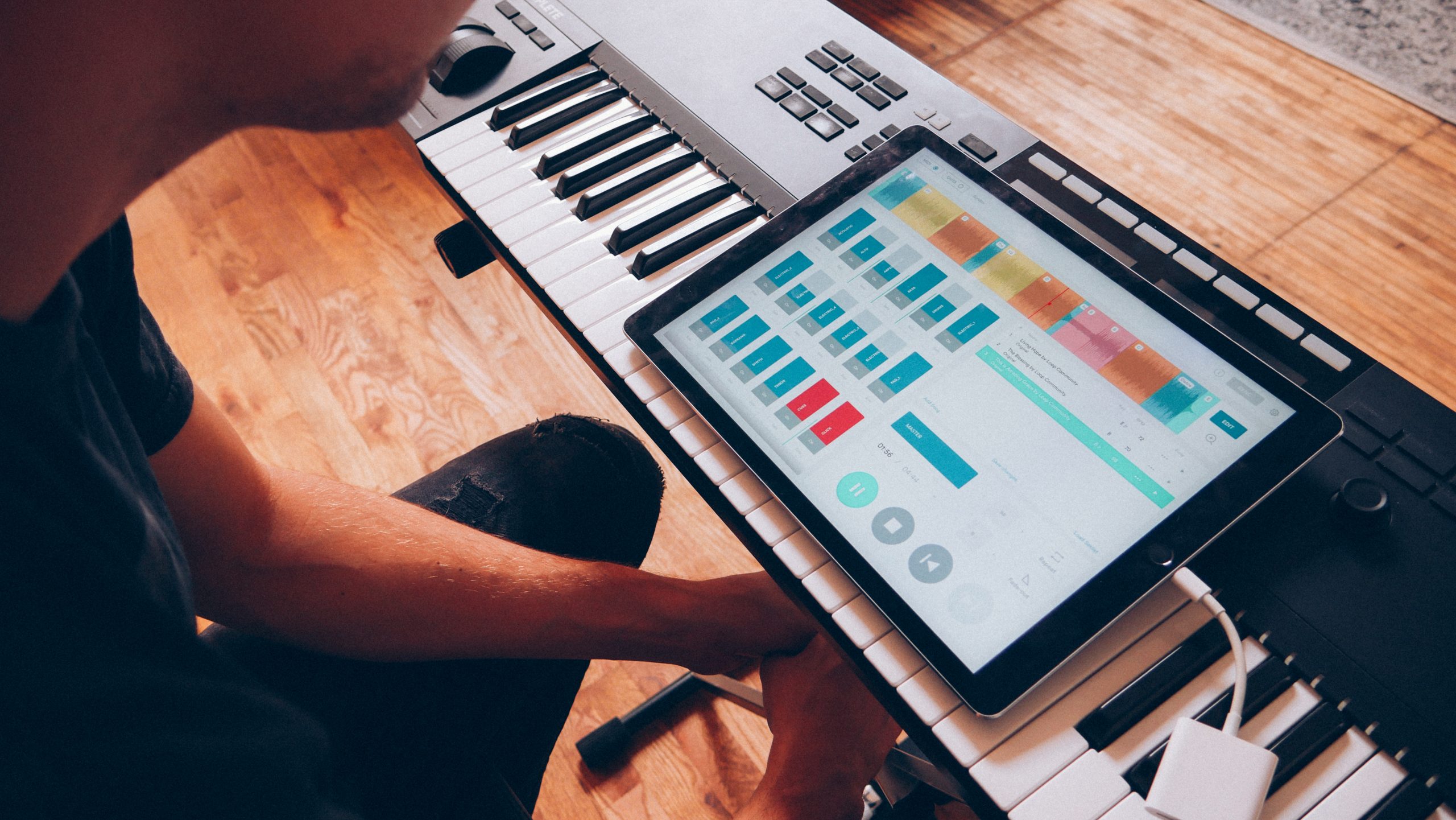 The Prime App makes it easy to run tracks in worship, but what about the in-between moments when you want to read a passage of scripture, pray or speak to your congregation? With Prime Pads, you can create a great atmosphere during the pastoral moments in your service!
Prime Pads are tracks you can load in the Prime App to add ambient sounds to play in the background. On LoopCommunity.com, there are six different pads to choose from, each with their own set of sounds that you can customize within Prime. You can check out Prime Pads here!
Once you have purchased your Prime Pad, simply add it to your setlist in the specific slot you want. For this example, we are going to add the pad in between two songs.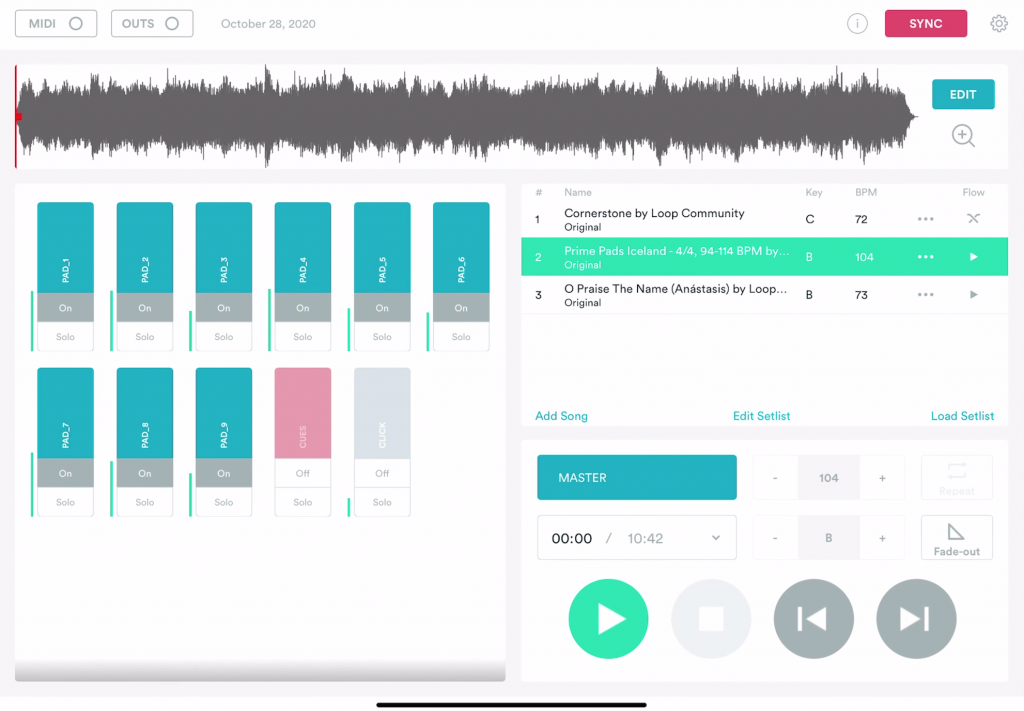 When integrating your pad in your setlist, you'll want to turn crossfade on for both the song before the pad, as well as the pad itself. This is so that the transition in and out of the pad is smooth and seamless. To do this, tap the respective symbols under "Flow" until the crossfade symbol appears. The crossfade symbol looks like two bars making an X.

The only thing left to do is to set how long you want your pad to run for. This will all depend on how long you decide you want to have your pastoral moment last. It may be a good idea to practice and time how long you pray/speak for so that you can enter in the correct amount of time in Prime. Once you have figured out how long you want your Pad to last, select your pad then select the timer under the master fader. A pop-up window will appear where you can change the start time, end time, and fade out time. The end time is what you want to change here.
If you are not sure how long to make your pad, feel free to use Crossfade on Demand. This feature allows you to crossfade into the next song by pressing the next button. Note that this only works if the song has crossfade/overlap toggled on.
With Prime and Prime Pads, you have the ability to integrate pads into your setlist for pastoral moments in your set. This will fill out your sound and add feel to your setlists. It's also a great way to transition out of and into your songs!
You can download the Prime MultiTrack App for free in the Mac and iOS App Stores!