Ableton Tip: Trigger A Loop With Computer Keyboard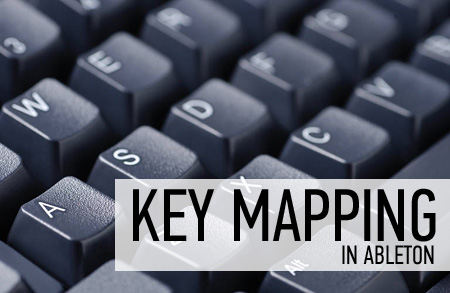 Recently I did some research on how many blog posts are out on the web explaining some of the simplest things about triggering loops in worship or a live music setting and there was not a lot of content out there. So hopefully this post will help you understand how you can start triggering loops and also raise some questions you might have to add to this posts comment section.
Some of you have purchased loops from LoopCommunity and want to know how you can trigger these loops without using iTunes (I'm definitely not knocking iTunes 🙂 Everyone's gotta start somewhere!).  There are easy and inexpensive ways you can set your keyboard or MIDI controller to trigger these loops.
So lets start at the beginning.  You have a loop that you want to use with your band and you need to run this loop through a program.  You could just drop it in iTunes and press play but there is a better way that leads to better things.  Ableton Live makes it possible for you to run your loops in an easy and still, inexpensive way.  You can go download the free trial version of Ableton live here or you can get a copy of Ableton live Intro Here  for only $79.  Ableton live intro gives you everything you would need to get started creating your own loops and triggering them in your worship services.   No matter what version of Ableton you have, the function used to trigger a loop is the same. If you are not familiar with Ableton Live you should check out this video. It gives a great overview of the basics of Ableton live.
Triggering Loops With Your Computer Keyboard in Ableton
In Ableton Live you have the option of triggering your loop with a midi controller or with the keyboard on your computer.  In this post, I'm going to talk about triggering your loop with your computer keyboard. I'll talk about MIDI controllers in a later post.  You can easily map out your set in Ableton and assign different loops to trigger, or start playing, by hitting a specific key on your keyboard (of your choice).  So essentially if you have a couple loops you want to use in your weekend service you can drop them into Ableton live and map the keys "1"," 2″,"A","B" or whatever number or letter key you want to trigger  the loop.  By simply taking the step of running your Loops through ableton live it helps eliminate any accidents you could have going through iTunes or Garageband. You definitely don't want Katie Perry to accidentally come on right after you finish singing How Great Is Our God.
In the following video, I'm going to demonstrate how to assign keyboard mappings for a simple worship set using Ableton Live.
I hope this post helps you out. Please continue the conversation and comment on this post.  We would love to here some of the questions other musicians and worship leaders have.