How to Use Prime Pads in Worship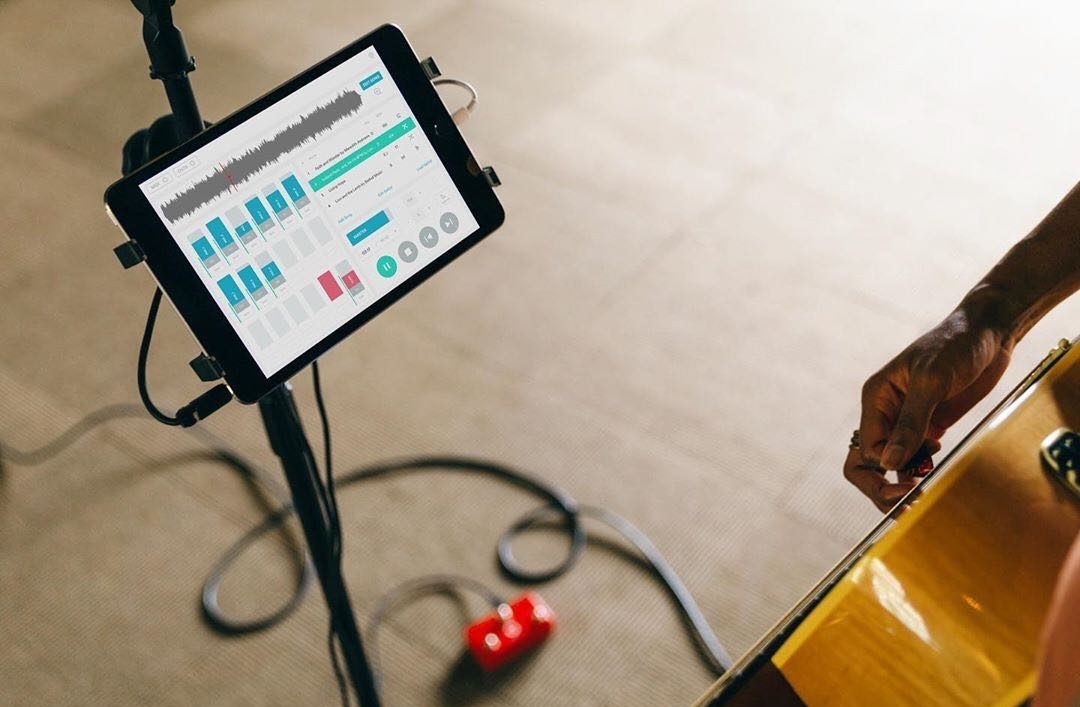 Pads and ambient sounds can be found everywhere in a worship set. Whether it's under a prayer, during a scripture reading, or between songs, these sounds can create a great atmosphere and help a set flow better.

Loop Community offers a variety of different sounding pads called Prime Pads. To find them on the Loop Community website, search for "pads" or "prime pads". Select a pad bundle, then select which pad you would like based on the range of BPM's.
Once you have purchased a pad, it will automatically be added to your account to use in Prime. Login to the Prime App, click Add Song, and click the pad to download it to your setlist.

If you want to use a pad in your favorite DAW, select the In-App & File Download option on the pad page and you will be able to download the wav files.

Customization
Once in prime, the pads can be customized to your liking. You can turn up and down the faders of each track, as well as solo and mute different tracks. You can turn the Click Track on or off. You can also change the key of the pad as well as the bpm within its set range.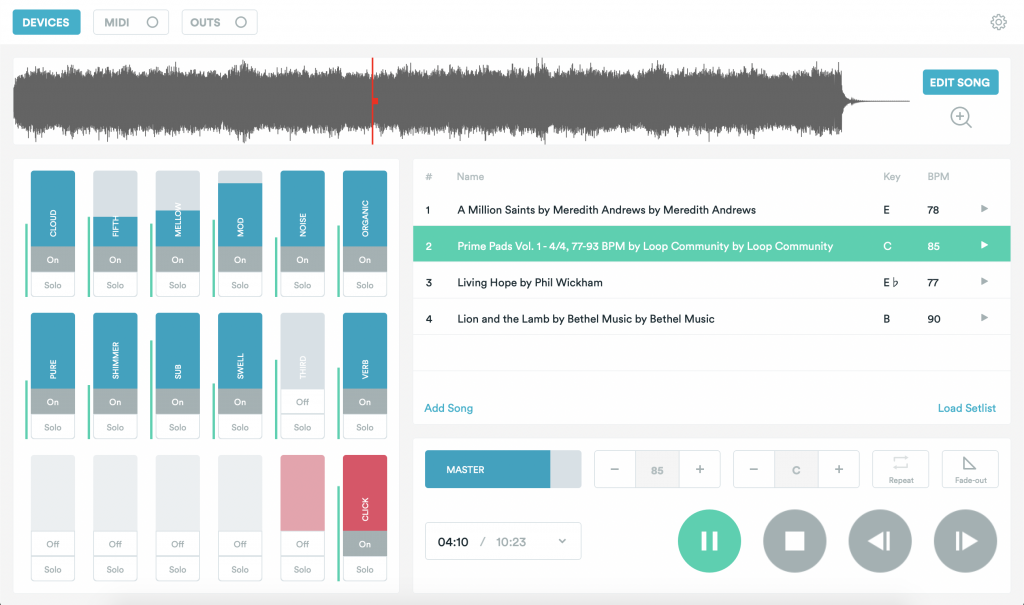 Start and End Times
If your songs have dead space or silence at the beginning or end of the track, it can be helpful to shorten them so that you can fade into your pad smoothly.To get the timing just right, select the timestamp in Prime to open up a dropdown menu. Within this menu, you can change when the song starts, ends and also fades out. This works the same for pads in Prime as well. For example, if you want to give yourself two minutes to read a passage of scripture, change the End Time of your pad to two minutes.
Transitions
Transitioning in and out of pads can eliminate awkward gaps in a worship service. To crossfade or overlap into a Prime Pad, turn on the Crossfade or Overlap feature (to the right of the BPM in your setlist) on the song before the pad in the setlist. If you want to crossfade or overlap out of a pad, turn on Crossfade or Overlap on the pad track itself.

Crossfade on Demand
If you don't want to set the End Time for your pad you can use Crossfade on Demand. This allows you to crossfade out of the pad whenever you want with the touch of a button. Turn Crossfade on, on your pad track. Now at any point while the pad is playing, you can hit the Next button and it will crossfade out of your pad and into the next track in your setlist. This lets you pray and read scripture without having to worry about how long you're taking.
Prime pads are easy to incorporate into your worship set. Buy pads on LoopCommunity.com today and try one in your worship services this weekend!

Prime Pads on Loop Community
Prime Pads Vol. 1
Prime Pads Vol. 2
Prime Pads Vol. 3
Prime Guitar Pads
Iceland Pads